Apply To Borrow from £100 to £25,000*
We Cater For All Types Of Credit History So Dont Worry If You Have Poor Credit! We Can Find A Solution For You! Our Application Process Only Takes Two Minutes From Start To Finish!
Apply For £ 50 - £ 1,000
Fast Payout
No Fees
Secure Application
Available 24/7
Bad Credit
PERSONAL
Loans
N Instant Decision
N 60-Second Application Form
N From £1,000 to £25,000
N Rates from 5.7% APR to 278% APR*
N 3-36 month repayment
SHORT TERM
Loans
N Online decision
N Responsible lenders
N Apply to borrow up to £3000* 
N Rates from 278% APR – 1576% APR*
N 3-12 month repayment
Representative example: £500 borrowed for 5 months. Total amount repayable is £991.85 in 5 monthly instalments of £198.37. Interest charged is £491.85, interest rate 236.1% pa (variable). Representative 481.6% APR.
Secure Process
unsecuredloans4u.co.uk secure technology platform will present your application to a panel of lenders to help find the best financing option for your personal situation depending on your application.
Paid Into Your Account
If your application has been accepted by one of unsecuredloans4u.co.uk lenders, you could receive payment within the hour*
Credit Problems*
Unsecuredloans4u.co.uk panel of lenders can look to help applicants no matter what their credit history is, as all histories are considered.
Unsecured Loan Definition
---
An unsecured loan is a loan that is issued and supported only by the borrower's creditworthiness, rather than by any type of collateral. An unsecured loan is one that is obtained without the use of a property as collateral for the loan, and it is also called a signature loan or a personal loan.
What Is An Unsecured Loan?
---
Personal loans are the same thing as an unsecured loan. Personal loans are one form of unsecured credit. They do not require you to provide an asset (e.g. house or car) as collateral for the money you apply for. So, you don't put any assets at risk to get the right unsecured loans for you.
Auto Decisioning allows lenders to make a decision on your loan application without the need for human interaction, for more information please contact your lender or see their privacy policy. We Are A Credit Broker Not A Direct Lender
What Are Payday Loans?
A payday loan is a type of credit that is suitable for when emergencies occur. If you are strapped for cash to cover short-term emergency expenses until your next payday, payday loans could be a suitable solution for your needs. They do not require collateral in form of assets like a car or a house; As part of the qualifying criteria, you will need to have a regular income.
What Are Guarantor Loans?
Yes, I know how a hurdle it can be to get a loan especially if you have poor credit history or worse, no credit history at all. Guarantor Loans can get you the cash you need with the help of another person with good credit history to back you up. A guarantor could be a work colleague, friend, or a family member with good to impeccable credit rating. Do note however that the guarantor would be subjected to routine credit checks before loan approval or they may have to provide ID, bank statements, or other financial documents as necessary. In the even that you happen to default on loan repayments, your guarantor will have to cover your contractual repayments for you. You could be approved for a higher amount depending on the credit-worthiness of your guarantor, however please remember to only borrow how much you need, as usually the more you borrow, the more you'll have to pay back.
What Are Logbook Loans?
The Money Advice Service explains that logbook loans are: Loans secured on your vehicle, so the lender owns your vehicle until you pay the loan back. You can keep on using your vehicle as long as you repay the loan. However, logbook loans are expensive and risky and you should avoid them if you can.
All Credit Histories Considered – Unsecured Finance In The Uk
Welcome to UnsecuredLoan4U.co.uk! We know how agonizing it is to be rejected or had to wait for days or weeks when you need cash NOW – yet you have to painstakingly wait for a decision. Unsecuredloans4u and their lenders make it easy for you from day one.
What Is An Unsecured Finance
Unsecured loans are loans that are not secured against property or a vehicle, so they do not rely on collateral as a security; You will be assessed depending on your financial standing and credit reputation.
Lenders and providers will assess you based on your creditworthiness and ability to repay the loan.
Your emergency is our emergency. Our Business is primarily connecting you with the right loan provider for your needs.
Our service is completely free and applications can be completed within a couple of minutes. By completing one application form, unsecuredloans4u.co.uk can present that single application to a panel of UK's reputable lenders so you can get the cash you want at the most flexible lending rates and solutions available for your circumstances.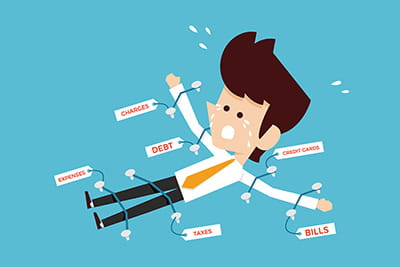 SIMPLE AND FAST – Unsecuredloans4u.co.uk process of finding you the right agreement is designed to make it as simple and as painless as possible.
Our service is completely FREE OF CHARGE!
Simply take a few minutes of your time and fill out your details on the form above and your application could be matched with one of Unsecuredloans4u.co.uk lenders in a matter of minutes.
Unsecuredloans4u.co.uk match the details you provide in your application with the finance company that best lend to somebody with your credentials. This is all done using a custom-made algorithm.
Must I Have A Guarantor??
---
The simple answer to this is a "NO" but it will all depend on your past credit or financial history if you have bad credit its a good idea to have one. For instance, if your credit score is poor then it would definitely benefit you to have a guarantor. Should you not be able to find a guarantor, there are still other options available to you. If you apply through our website, unsecuredloans4u.co.uk and their award-winning technology will match you with the most suitable options that their lenders have available. You are under no-obligation to proceed with the option you are presented with.
What's In It For Us?
---
You would probably think why we do this or probably wonder what we get from helping you out with your financial needs? Well, we're not a charity so we need to earn money somehow. We are a loan introducer and we get paid by unsecuredloan4u.co.uk for introductions.Our service is completely transparent. With us, you will never have to pay a fee; our service is completely free to the consumer. As is unsecuredloans4u.co.uk service.
With us, you will never have to pay a fee nor will we receive a commission from the lender so you are guaranteed that we have your best interests at heart and not the lender that pays us the best. The panel of lenders are ordered so that you get the best outcome for your search.
How Do I Apply?
---
If you want to apply today please take a few minutes out of your day to fill in the online application form. Please make sure you're as accurate as possible as this will help us provide you with the best solution for your needs.
Our application form is simple and made to make the whole process as smooth as possible for you. Simply fill in the application and we will take care of all the heavy lifting for you.
How Long Does It Take To Get Paid Out?
---
This depends on the lender that accepts your application, but it would usually be within 1-3 days. Some backers have a complete online journey and some financiers may require more documentation or prefer to call. Also, it depends too on how responsive you are to the requests of the lender.
What Products Can You Help Me With?
We have a varied and wide range of products we can help you source. Should you need help with anything else that the form doesn't cover, please don't hesitate to contact us at help@unsecuredloans4u.co.uk 
Please let us know if you think there is a problem with your application because of previous bad credit and we will help you sort it out.

As you can see, we can cover a lot of bases. We leave no stone unturned.This is always growing so if in case it's not listed yet, please let us know and we will see if we can help.
What Happens If I Lie On My Application?
'Lying on your declaration and receiving money from the lender on false or exaggerated credentials is a criminal offense and will be classified as fraud.

What Happens If I Miss Payments?
Missed or late payments
Increased interest
The lender could report your missed payments to credit reference agencies
Your lender could take you to court to obtain a county court judgement (CCJ) to require you to pay
Possible Missed Payment Charges
Marks Against Your Credit File
Payment Method?
For you to receive the funds, most lenders will be required to deposit the funds directly into the account of the person that applied for the agreement. In some circumstances, if you have taken out a guarantor loan, the lender will usually pay the funds into the guarantor's account.
For your monthly instalments, most lenders will accept a monthly direct debit as payment. More so, majority of lenders will require you to pay monthly or weekly payments in line with your salary or benefit payment date.
Bad Credit Loans
Long Term Loans
Guaranteed Loans
Guarantor
Guarantor
Payday
Quick
Unsecured Loans
Logbook