Acquiring a loan for a small business
---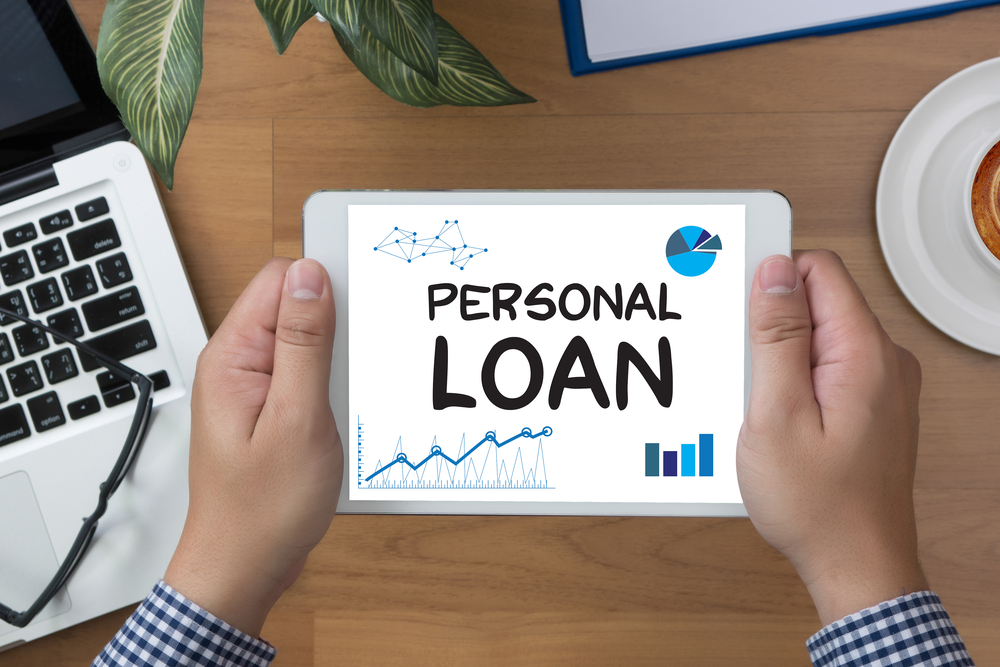 Acquiring a loan for a small business
There comes a time when your business will need some much needed monetary boost, whether because its ready to enter the next phase of growth or because it needs some cash infusion to stay afloat until positive revenue starts kicking in. If such is the case, then it might be best to consider taking out a small business loan.
So you don't have to do the necessary research yourself, we have gathered some of the most relevant information that you need to know how small business loans work and the ways in which you can acquire them.
Bear in mind, however, that a business loan may not be ideal for everyone because every business need and situation is unique. So before you make an application, make sure that you have considered all other alternatives and avenues first. If you have determined that business loans are the solution to your present problems, then continue reading because all the information you will read below will be of genuine help you in your quest to land the ideal loan option.
Business loans in the UK
There are numerous types of business loans in the UK but all of them are designed to cater a variety of business purposes. Mostly, the kind of loan that is right for you will depend on your business's present needs and situation. For instance:
Start-up Loan – This type of business loan is ideal when you need money to jump-start your business.
Short-term Loan – The loan is ideal to alleviate cash flow problems which are typical when your business is still in its infancy stage.
Long-term Loan – When your business is ready to reach the next stage of expansion or growth, then you will need extra cash to fund the infrastructure and additional manpower costs.
The right time to obtain a business loan
Every lender has its own criteria for their small business loan products which means your chances of getting approved will vary from one company to the next. Most business loan options are designed to finance businesses that are already operating and require some cash infusion but this doesn't mean that you can't secure one if your business is still a start-up.
As mentioned, this will depend heavily on your lender so be sure to contact them before applying. This way, you will know firsthand whether or not the kind of business loan product/products they are offering are ideal for your present needs and circumstances.
Getting the right business loan
If you are considering taking out a business loan in the UK today, there are a few things that you need to consider first so you can make the best decision. This will also allow you to compare your options so you can apply for the type of loan that is ideal for you and your business needs and current situation.
1.) Fixed and Variate Rates in business Loans
When you opt for a business loan that is variable, this means that its interest rate is subject to changes or can increase or decrease over time depending on a number of agreed factors. When it's fixed, the interest rate will remain the same throughout the duration of the loan term. Majority of loans for small businesses are fixed which means you will be paying off the same monthly payments until you have cleared off the entire debt that you borrowed.
2.) Secured business loans and unsecured business loans
Generally, there are two types of business loans that you can obtain in the market today: secured and unsecured. When you opt with a secured loan, this means that you will need to provide some form of an asset like your home or automobile as collateral for the loan deal. The loan is designed to offer security to the lender as in the event that you default from your debt, the company has the legal right to claim the collateral as a means to recover their losses.
Unsecured business loans, on the other hand, do not require some form of collateral which means that it's a lot riskier in the part of the lender. To compensate the risk, they may require their borrowers to have stellar credit ratings or provide a guarantor who will guarantee that the loan's repayments will be completed.
The type of loan that is ideal for your needs and situation will depend largely on the amount of credit that you intend to secure. If your looking to obtain a large loan, the best thing to do to get approved is by securing it with an asset or deposit. If your need for funding is small, then taking out an unsecured loan might be the viable option.
4.) Long-term and short-term business loans
Aside from the type of loan that you will have to opt with, choosing the kind of payment term is also a decision that you will have to make when you take out a loan for your business. It simply means deciding on how long you will have to pay your loan, whether its a year or 5 years in total. The ideal loan term is the one that suits your needs and present earnings best. Every lender has its own unique set of payment terms but mostly, the term that will be given to you will be based on your current circumstances.
3 solid in tips Acquiring a loan for your small business
When your already operating a viable business or still planning to operate one, getting extra funding is crucial to meet various business goals and objectives. But every business has its own set of pressures and challenges and sometimes they can be so overwhelming that obtaining a loan can appear quite difficult.
And if you are someone who is running a small business, it's certainly more challenging to secure a loan from traditional banks and mainstream financing companies with their stringent lending criteria. Nevertheless, securing financial aid from a certain bank or lender is often vital in the growth of a business or in dealing with cash flow problems. For this reason, a business loan is not only necessary for jump-starting a business off the ground but also in paying off with different vital costs like employee salaries and machinery purchases.
While it's certainly challenging to secure a small business loan from the right lender, it's not at all an impossible ordeal to accomplish. With the right preparation, you can enjoy the best chances of getting approved for the perfect loan that is ideal for you and your business needs. With that being said, follow these tips when you are looking to obtain a small business loan in the UK.
1.) Determine your purpose for the loan
The first thing you need to do is to determine what your purpose for taking out a loan is. Will it be for the purchase of a new equipment? To jump-start your business? Or to cover the construction of a new office?
This is important as lenders will most likely ask you this question firsthand when you apply for a small business loan. Generally, however, the purpose of a business loan can be summarized into four main categories:
To fund a start-up business
To balance cash flow when the money going out is greater than what's going in
To usher your business to the next phase of growth or expansion
To set-up, a financial buffer in case the unexpected happens
) Determine the loan that is ideal for you and your business
Your purpose in seeking out extra funding will be a prime factor in deciding the kind of business loan that you obtain that's why it's very important to go over the first tip with careful consideration.
For start-ups who are looking to secure a loan to kick-start their business, they may have to come into terms with the reality that it would be extremely difficult and sometimes even near impossible to acquire a business loan if their business is less than a year old.
This is because lenders will normally look for proof of cash flow as this will help them determine if a certain applicant is financially capable to meet the necessary repayments. For this reason, those who are still in the infancy stages of their business typically won't qualify the standard lending criteria for small business loans.
However, this doesn't mean that you won't be able to secure the funding that you need to finance your business or idea. There are still alternatives that you can consider such as:
Credit cards for businesses
Crowdfunding
Getting financial help from your family and friends
Securing a small business loan from a non-profit organization
After your business survives its first year and has generated some profit, the lenders and business loan products that you can access will become even more abundant. With a viable business that is already a year old at least, it would be easier for you to secure:
Loans from SBA
Short and Long-term loans
Lines of credit for business purposes
Invoice financing
Try to do some homework on these kinds of business financing methods and identify which ones are ideal for your business and its present needs. Bear in mind that there are lenders who have some form of revenue requirements of their credit products – generally £35,000. With that being said, make sure that you can easily provide proof of revenue before you make an application for a business loan.
) Determine the right small business loan lender
From brick-and-mortar banks to online business loan lenders, there is an assortment of avenues in which you can secure the funding that you are looking for your business. The options also come in a variety and qualifying for the right one would be easy if you follow the two steps mentioned above.
Let's take a closer look at some of the companies and institutions that offer small-business loans:
1.) Banks for business loans
If you want to enjoy the least interest rate on your loan deal, then Banks might be the best places to obtain a business loan. However, getting approved if you are a small business is easier said than done given how stringent banks are when it comes to their lending criteria. They are also notorious for processing loans that are quite slower than the rest of the credit providers in the industry. With that being said, consider a bank only if:
When it comes to mainstream banks, it might also be best to have a business that has been in operation for at least 2 years. Thus, if you have been in business for quite some time now, then banks might be the ideal places to take out a loan.
) Microlenders for business loans
If you are a small business and securing additional funding from a traditional bank is extremely difficult, then microlenders might be the solution you are looking for.
These types of lenders are non-profit lenders which means it would be easier to get approved for a loan even if your business is not that old. However, the interest rate for their financial products is generally bigger than those offered by banks.
And as its names suggest, the lenders provide microloans that are offered in small amounts with short payment terms. They are typically the ideal options for small businesses and start-ups who are having trouble securing a traditional business loan.
) Online Business Loan Lenders
Sometimes, you simply don't have the assets to qualify for a traditional bank loan but your need for financing is very urgent. If such is the case, an online business loan lender is someone you can turn to.
The best thing about these lenders is that they can approve different business owners with different needs and situations with relative ease and speed. In fact, it's even possible to get qualified even if you have bad credit. And once your application is approved, you can use the money that you requested for on the same day!
Once you apply for a business loan, you will realize that you will be qualified for one, several, or even all of the options that a certain lender is offering. The best thing to do would be to focus your decision on the option that provides the least APR or Annual Percentage Rate.