All you need to know about sunny loans
---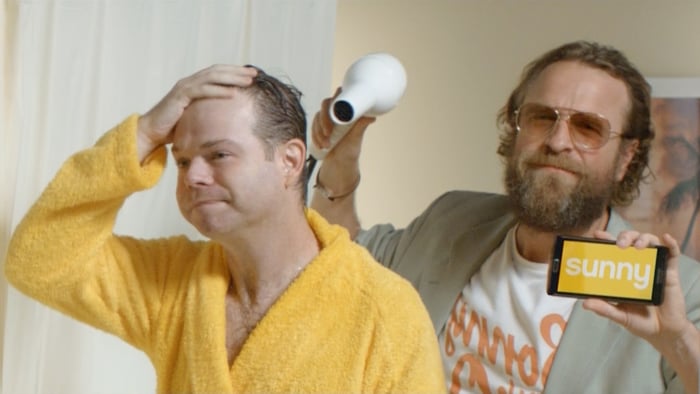 Sunny Loans
You have to agree with me – when looking for short-term loans online, it's easy to get lost and confused. With so many lenders to choose from, it would be difficult to decide which one is the best loan provider.
Usually, people would turn to lenders who have been around for quite a long time. Most newcomers are being doubted, on the other hand. However, if you get to know them, they're not that bad at all.
New doesn't necessarily mean below standard. Let's check out one of UK's newbies in the short-term loan market, and yet one of the leading lenders in the country – Sunny.
Lender Profile
Sunny is one of the newer names in the UK finance market offering short-term loans, providing direct payday loans to customers. It is a trading name of Elevate Credit International Limited. Sunny (Sunny.co.uk) is the UK-based lender that offers a wide options of short-term financial products. Its most in demand product is a payday loan.
Sunny loans are designed to be transparent. According to Sunny, they offer straightforward, simple pricing. And no fees, ever.
Sunny claims that it is different from all other lenders because it uses a method of transparency, fair service, and honesty. One can see a list of its terms on its site so that new borrowers will know exactly what they will have to pay.
Sunny also provides its borrowers five days to make up their mind. During this period, they can change their minds as regard to the cash advance. This is what makes Sunny stand out. Sunny is the only short-term lender to make such a just action.
The company came in the short-term loan market during a time of transition. It was a time when many payday lenders got in trouble with the FCA because of poor business practices. Sunny entered the industry claiming they have a different way of working, stating on their website that, "We embrace regulations and best practice". Sunny is authorised and regulated by the Financial Conduct Authority and Members of the Consumer Finance Association.
Sunny loans
Sunny loans are instalment-based, from £100 and can be up to £2,500 that is payable for up to 14 months. They offer a flexible range of loan amounts and repayment options.
For new applicants, they can opt for a short-term loan that is between £100 and £1,000. The applicant can also apply for the funds for a period of 3 to 30 days. If you take out a £100-loan for a term of 30 days, it would cost you £28.99 in interest. A £500 loan for 30 days would have a total cost £144.99 in interest.
You have the option to pay off a Sunny loan early, too. This way, you save yourself money or overpay every month if you wish to settle the loan quicker.
Sunny's unique 'cooling off period' of 5 days to change your mind is a huge benefit. All you need to do is repay the amount you borrowed and they will not charge you anything. What they ask in return is for you stick to a reasonable usage cap of doing this just once per month. Sunny offer loans over varying loan terms. Larger amounts are available to borrow for longer periods.
When can I take out a loan?
You can access your Sunny account and request new loans/make payments anytime. The site is open 24 hours a day and they fund new loans 24 hours a day, too. This includes weekends and bank holidays. Once you get an approval, money will be transferred to your bank account without any fee via Faster Payments within 15 minutes. You are also allowed a maximum of 3 loans at any one time.
Loan Repayments Sunny loans are not long term loans, so you repay them for a short period on your agreed date via your debit card. You don't have to do anything, Sunny will automatically take care of the collection of your scheduled repayments.
What about late payments?
If for some reason you are a bit tight and unable to make a payment on your account, you should contact the team at Sunny as soon as possible. There is no late fee charge if you cannot make your payment on time, and they'll work with you to get your account back on track.
Application Criteria
All Sunny loan applications are subject to both credit checks and affordability checks. Each new loan request is treated as a new application. So, even if you have had a loan with Sunny before, each time you apply for a loan will be subject to the same checks.
To be eligible for a loan, you must be over 18 years old, a UK resident, have a UK bank account and a debit card, employed with a net (after tax) income of at least £500 per month, and have a mobile phone in order to receive a verification code via text message.
Your UK bank account should be open for at least 90 days. Note that it should be clear of any negative transactions, including insufficient funds transactions and account overdrafts. You must have a stable source of income and a healthy disposable income amount as well.
Key Points
Sunny is one of the newcomers in the financial world in the UK, and yet it offers one of the best deals. Sunny specialises in short-term loans, and their most popular loan is the payday loan. This company offers so many benefits to its customers, making their lives easier.
With Sunny, you can borrow money with flexible terms, and there are no other fees and extra charges – that's a guarantee. You can settle your loan early without any early repayment fee. If you cannot may a payment at a certain time, you won't be charged any late fee or missed payment fee. Sunny's unique 5-day period of cooling off is probably their best feature that puts them ahead of their competitors. This benefit allows you to think about whether you are going to continue with the loan or not. If you can make up your mind within the 5 days grace period, you can just return the money and you won't charge a single penny. So you see, just because a company is new to the industry, it doesn't mean it is sub-standard. You'll just have to take time to learn more about the company, its reputation and history, and familiarize its financial products.