Are natwest loans keeping up with the rest
---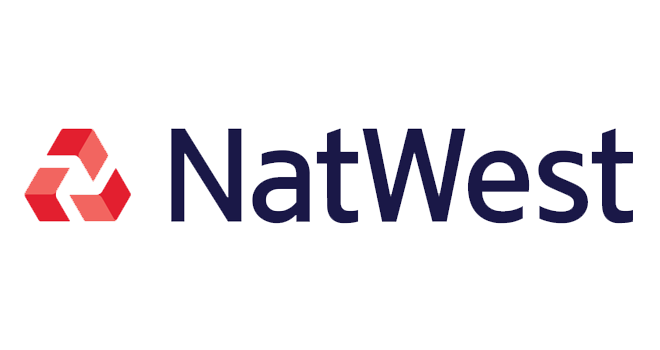 NatWest Loans: Are They Keeping Up With Other Bank Loans?
I tell you, loans are a staple in the modern world we live in. Come to think of it, one must take out loans every now and then to build and maintain a good credit history. Everyone needs a loan but not all are guaranteed loans.
And loans are everywhere! From banks and private lenders to credit unions and peer-to-peer-lending, you can get the financial assistance you need. You'll find a wide variety of lenders offering loans that are tailored for different credit ratings and specific circumstances.
If you want to borrow from a bank, you'll find a long list of them in the United Kingdom. In this article, we feature the NatWest Bank, which is one of the most established banking institutions in the UK.
The History of NatWest Bank
The National Westminster, commonly known as NatWest Bank, is actually the result of a merger between two of the largest and oldest retail banks in United Kingdom. Namely, they were the National Provincial Bank and Westminster Bank.
The National Provincial Bank was first established in 1833 as the National Provincial Bank of England. The Westminster Bank was set up no more than a year later in 1834 as the London County and Westminster Bank.
Both retail banks operated in England and Wales until they embarked on joining forces in 1968 to become the NatWest Bank we are familiar with today. News of their merger came as a shock to the banking industry and the general public. However, it was clearly a strategic move for these banks. After all, what do would you get if two of the "Big Five UK banks" teamed up? The answer was obvious. NatWest was set to become a huge banking firm with enough financial power to branch out, explore better opportunities, and invest in innovative technologies. All of which would not have otherwise been possible if the two banks remained as separate entities.
It should be noted that the integration of the National Provincial and London and County Westminster Banks did not fully materialize until 1969. Moreover, it wasn't until January 1970 that the National Westminster Bank officially opened their doors and began trading.
NatWest Bank has more than 960 branches and over 3,400 cash machines sprawled out across the United Kingdom to date. It shouldn't come as a surprise that the megabank pioneered several advancements in the banking industry.
Together with three of the largest banks in Britain (Lloyds, Midland, and Williams & Glyn), NatWest founded the Joint Credit Card Company. They launched one of the first credit cards, Access, in 1972; and not including Lloyds Bank, the Switch debit card a decade later in 1988. The Joint Credit Card Company also paved way to one of the computer-linked cash machines in 1976 called Servicetill.
The historic deregulation of the 1980's which reached its peak during the 'Big Bang' of 1986, further propelled the expansion of NatWest Bank into trading securities. By 1999, just before the turn of another millenia, NatWest once again made headlines when it announced a merger with Legal & General for a sizeable £10.7 billion deal. It was the first in UK history that a bank and an insurance company joined forces. In 2000, the Royal Bank of Scotland acquired NatWest for £21 billion – nearly twice the amount. It came to be known as the largest takeover in Britain as far as banking goes.
Can I Get a Loan from NatWest Bank?
It depends on what you need, really. Although you can apply for NatWest loans amounting to as low as £1,000 or up to £35,000, granted that you can pay them within the loaning term of 1 to 5 years. The loans offered at NatWest typically have a 3.9% annual percentage rate or APR, making it one of the least expensive in today's market.
Due to differences in the loan types and the standards set forth by lending companies, interest rates and applicable fees are variable. They are determined by numerous factors such as your income, credit standing, and how much you want to take out. Basically, what this translates to is that the initially advertised rate may be different from the actual rate quoted.
You can get your own personalised online quote from the NatWest website. This should give you an idea whether you can successfully apply for a loan without compromising your credit record. Applicants who are either self-employed or nearing retirement will have to drop by the nearest local branch or personally get in touch with customer service in order to get a quote.
Am I Eligible for a Loan at NatWest?
Naturally, if you're wondering about how to get a bank loan from NatWest, you should meet certain criteria. To qualify, a loan applicant must be 18 years and older, have good credit, and have an existing account with NatWest for at least 3 months.
As long as you're eligible, you don't have to ask if you can get a loan – because you can definitely apply for one online. Not only that, you can expect to be approved and for the loan amount to be transferred to your account on the next business day. However, the process could take longer if a loan representative asks for more personal information.
Customer Reviews
For a big high street bank such as NatWest, there's a mixture of feelings from their customers. Many are pleased with the services and some that are unhappy.Satisfied customers praise NatWest for making their lives easier. According to these happy customers, NatWest has made all their banking simple, allowing them to bring their account, mortgage, savings and their kids' accounts into an easy and manageable system. They are pleased especially with their app. NatWest's in-branch service offers multiple ways to bank, minimising queues, and making the whole process simple.
Now that we've discussed NatWest Bank in a positive light, it's only fair that there's also a downside to it. For instance, their bank loans come with early settlement charges and it's not something that many customers appreciate. People who have limited or zero access to online banking are left with no choice but to go to the nearest branch or ring in.
Some of the negative reviews circulating online about NatWest and their loan offerings are not entirely accurate. They tend to revolve around bank charges (which should be expected), as well as impersonal services. In spite of these setbacks, customers usually find the entire process easy and fast, and were able to get their bank loans quickly. Plus, the fact that you can get a personalised online quote is proof enough that they are not as impersonal as some make them out to be.
How to Apply for a Bank Loan at NatWest
As mentioned earlier, you are required to have at least a good credit standing in order to qualify for a NatWest loan. As with most large-scale banking institutions, you must also meet their eligibility requirements. If you have an active online account at NatWest, you can proceed with a loan application. Alternatively, you can drive to the closest branch in your area or give their customer service a call.
You'll be pleasantly surprised at how personalised their online banking experience is. Your financial situation will be taken into consideration for quoting. After assessing your information and circumstances, they can let you know how much you'd be able to borrow, which in turn guarantees approval. In case you don't qualify, at least you will be advised not to push through with your loan application. What makes this process noteworthy is that it prevents you from getting a "bad" mark on your credit record simply for asking.