What Are The Benefits Of A Business Loan
If you have a business to attend to, you'd make sure it has sufficient amount of funds for your startup costs or for your business expansion. If you don't have enough savings to spend on these expenses, a loan would be a good thing to consider, as most businesses would.
While bank loans are the most common way to finance your business, borrowing from a bank has advantages and disadvantages, as with any other type of loan. You should think deeply about this before you go for taking a leap with it.
Since we're at it and I'm assuming you are interested in getting one, let's take a closer look at what business loans are.
What's a Business Loan?
Obviously, from its name, business loans are borrowed money intended for business purposes. If it's a start-up company you're having, you can use these loans to pay for your employees' salaries until your new company gets stable enough. You can also use this money to invest in office supplies, inventory, or other new business projects. Business loans come in several forms such as bank loans, microloans, mezzanine financing, and business cash advances, to name a few.
Secured or Unsecured?
Business loans can be either secured or unsecured. If it's secured loan, this means the borrower puts up an asset such as building or plant, equipment, stocks or vehicles against the loan. Unfortunately, default on the loan could mean the lender may claim the secured asset and sell it to compensate the money owed. Unsecured loans do not have any collateral or asset to secure it. But, failure to repay the debt can mean the lender will have a general claim on the company's assets.
If you're trying to decide whether to get a long-term, medium-term, or short-term loan for your business, it can only be answered depending on your own personal circumstances and the status of your business.
If you are still starting up, then a medium to long-term business loan can help offset some of the initial costs. By spreading the cost over a longer period, usually, years or even decades can enable you to keep your monthly repayments low.
If the size of your business is on the smaller scale, then what you need is a short-term loan instead of long-term financing. Most short-term loans mature in less than one year. They're perfect for business owners who are looking for immediate funding and are much easier to obtain than long-term business loans.
Where to Get Business Loans?
In the UK, most businesses go to banks for business loans. But, you should know that these loans are not only limited to banks, as there are many private lenders that offer this type of loan.
In general, you can take out a business loan that's worth anything between £5,000 and £1,000,000. Some lenders could let you borrow even more, depending on the type and capacity of your business. The payback period of this loan is typically over six months to five years in both banks and private lenders.
Business Loans and Banks
In the recent years, banks are more open to small businesses as more and more banks realize the strength and importance of this growing market. Many major banks have added special services and programs for small businesses. However, most banks do not offer business loans to start-ups especially with poor cash flow.
Some form of security or collateral for the loan may be required by the bank. For a start-up business, the business owner may provide a personal guarantee of the loan such as property, jewellery, etc. Small business lenders may waive the personal guarantee requirement if the business has strong business credit scores and a steady income.
Microloans are smaller loans, usually for loan amounts of £100,000 or less.  Mezzanine finance secures a company's business loan on its equity, which allows the lender to claim part-ownership of the business if you cannot pay the loan back on time and in full.
Traditional bank loans are the most popular source of funding, but taking out a business loan from a bank is not easy.
The number of online lenders offering small business loans has surged up as well. Non-bank lenders that make small business loans have recently invaded the business loans market, and have become very popular alternatives to bank loans. Online lenders offer fast and convenient services to business owners without the need to prepare lengthy and tedious paperwork.
Banks vs. Non-Bank Lenders
Everyone wants a bank loan mainly because banks offer lower interest rates than that of private lenders. The reason for this is that depositors of banks, which serve as their retail customers, keep a lot of money in their checking and savings accounts. Private lenders, on the other hand, either have to get funds from investors who are looking for decent returns or from other banks and financial institutions who lend these private lenders funds at a higher rate than it costs them to acquire that money.
Many companies consult their bank first, where they conduct their day-to-day business with, before enquiring with other loan providers. Comparing different lenders would be a nice move for you, as it will help you get the best deal suitable for your financial need.
Aside from banks and private lending companies, business loans can come from other sources as well, and these are a credit union.
Take Aways
Business loans come in many forms and options, and it's easy. The best business loan deal depends on your personal circumstances and business status. It is important that you understand all the options available and determine which one suits your needs best.
When you have a full understanding of all the facts, you will know whether it is appropriate for you to get a short-term or long-term financing for your business. You may also decide whether to get it from your bank or a private lending firm, online lending or from a credit union. It is also crucial to consider the type of business loan that would benefit your business, and not to lead you further into a financial disaster.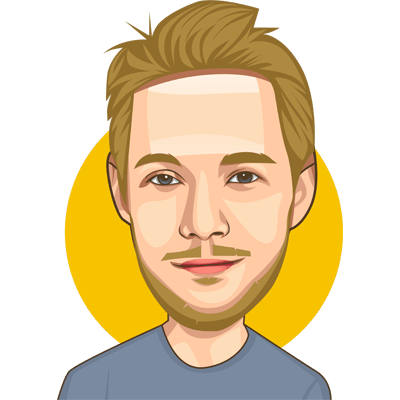 Hi There My Names Martin! I'm a huge sports fan fancy myself as the next Lionel Messi.. Ive been writing for the last ten years mainly in the financial niche.