Can nationwide offer a good loan?
---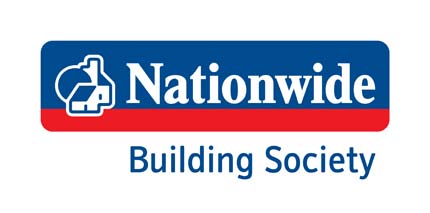 Nationwide Loans
If you are reading this, you must be looking for a bank loan. Well, keep reading! If you are considering a bank loan, check out the high street banks in the UK. With these financial institutions, you'll have a wide variety of options as they offer financial products that cater to different needs. Let's take a look at Nationwide Bank. It is one of the top high street banks in the United Kingdom and the largest building society in the world.
Company Background
Nationwide Building Society is a prestigious financial institution in the UK. Considered as the world's largest building society, it boasts of more than 15 million members. Nationwide consists of more than a hundred mergers. Due to its merger with Portman Building Society in 2007 and previously with Anglia Building Society in 1987, Nationwide has become the second largest provider of mortgages and household savings in the UK, and a good market share of current accounts. In 2015-2016, Nationwide's assets grew to £208.9 billion, significantly higher than the £331 billion for the combined building society sector.
Nationwide's Loans
Similar to other building societies and high street banks, Nationwide has a variety of loan products with around one up to seven years settlement period. The interest rates of their loan products are on par with other financial institutions and firms. However, note that nationwide reserves its lowest rates for their customers only. It's also important to understand that interest rates may depend on some factors, so remember that you might not receive the advertised rate. If you have a current account with Nationwide, take advantage of Nationwide's Loyalty Price Promise. This feature guarantees to beat other UK loan provider's like-for-like offer by 0.5% APR. As one of the UK's largest building societies, Nationwide offers loans between £1,000 and £25,000 in which you can repay over one to seven years. They have one of the cheapest representative APR in the market, which is 3.4%.
Nationwide provide an online quote that does not leave any credit footprint. They also provide an online management portal that you can use to make payments and check your balance easily. If you wish to pay off your loan early, you are welcome to do so without any extra charge. If you are a bit tight and cannot make repayments on time, Nationwide does not charge any late fee. However, consistent late or missed payments could affect your credit score negatively.
Loan Eligibility
When you apply for a loan with Nationwide, they will take into consideration the amount you want to borrow, as well as your personal and financial circumstances before they decide on the interest rate that will be applied to your loan.
In order to be qualified for a Nationwide loan, you should be of legal age up to 79 years old. You should have at least £700 net monthly income. Your credit history is also an important factor, so you must have a high credit score, and has not missed three credit payments in the previous year.
Any loan applicant with an IVA or CCJ on file or deemed bankrupt will not qualify to obtain a loan from Nationwide. If self-employed, you should be a homeowner. Provide them with a proof of at least a year's income either through a SA302 form or with the help of an accountant.
Loan Application Process
Nationwide does not impose any upfront fees. They offer a no obligation quote for free to help you decide if you want to avail of their loan products. The application can be accomplished either through Nationwide's online application portal or over the phone. The application process can only take up 15 minutes of your time, but you'll receive an initial decision right away.
You don't need to submit any documents if you're an existing Nationwide customer. If you aren't, you'll be asked to provide your complete personal details and proof of income. Once your application is received by Nationwide, you will get a text message or an email saying that your loan application has been accepted. They will then send the loan agreement to you in as short as two working days.
It is advised that you read the loan agreement carefully, making sure you understand every aspect of it. Then, affix your signature and send the form back to Nationwide.
Once they receive the document, the release of your funds will be processed right away. If you are a Nationwide customer, you can receive the funds directly in your account in as short as 24 hours. If you are not an existing customer, it may take three up to five working days for you to receive the funds.
Nationwide Services and Customer Feedback
Nationwide provides online and mobile account management, as expected from a financial powerhouse. Nationwide offer phone support Monday through Friday, 8 am to 6 pm. However, most customers find it such a pain having to sift through a bunch of automated options before you speak to an actual person.
Looking into Nationwide's customer feedback across the internet, this financial giant has received a fair bit of negative feedback. This is not something new though, for a company of their size. After carrying out some deeper research, general feedback by borrowers is more on the positive. Only a few unhappy customers poured out their frustration, as they were not approved for a loan. A number of customers are praising their affordable rates, easy application, and quick payout.
The Bottom Line
Every loan provider has its own highlights and drawbacks, but it's worthwhile to shop around and see which one suits your needs best. It is also a good thing to work with a high street bank because these lenders have already rooted themselves in the finance world, giving you much assurance.
If you have a good credit rating and are looking for a personal loan, Nationwide is a good consideration. They offer competitive rates, in fact, one of the cheapest in the market especially if you're an existing customer. However, remember that rates are dependent on how much you borrow, so you may not get the rate that's advertised.