Unsecured personal loans have become the go-to choice for anyone in need of a small financial boost for whatever the reason is.
---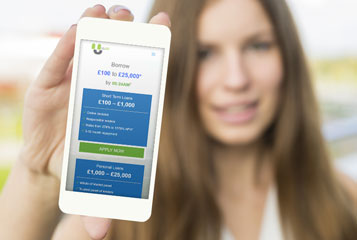 Unsecured loans are paid through fixed monthly installments with interest. Unlike other types of loans, such as home or car loans, there are no collaterals in the form of the possessions you acquire with the loaned money. However, if you don't pay your monthly rates, the lender can still get the money back through hiring collection agencies, in court or through garnished wages.
If you need a personal loan today, there are more options than ever. While the traditional option of going straight to the loan officer is still widely popular, online loans have been growing in popularity.
Personalised Loan Service Comes At A Cost
The biggest difference between personal and online loans is obviously in the face-to-face service provided by the former.
If you feel reassured by personal interaction and having someone handling your loan, taking a loan directly from the bank is probably more tempting. Furthermore, personal interaction with the lender gives you the chance to try and negotiate for a lower rate.
The setback here is that personalised service comes at the cost. The rates lenders at the bank require are usually charged through the repayment plan, resulting in higher monthly rates or additional fees.
Are You In A Rush?
If you are in a rush to get the loan, the online option is usually much faster, as applications are processed quicker. Sometimes, the loans can even get approved the same day or the day after.
Moreover, having the rates posted online can speed up your search. If your credit score is good, you don't have to worry about getting a good rate. But if you have a bad credit score, online calculators can help you see whether the rate offered is good enough for you instead of having to wait for several days to get an offer you are not satisfied with.
Online Loans Are The Most Convenient
Taking out an online loan is not only faster, but much more convenient as well. Both online-based lenders and banks offering an online loan service let you complete the entire process without having to move away from your computer. You can complete everything from filling out the forms to submitting the necessary documents. However, some banks will require you to sing the final documents on the spot and do not accept a digital signature. On the other hand, all online-based lenders offer a complete online service, making them much more convenient.
It Doesn't Have To Hurt Your Credit
Some lenders give you the option of pre-qualifying for a loan with a soft credit inquiry. The benefit here is that your credit score won't be affected by the inquiry. This way you can submit multiple applications to find the best offer.
Once you are ready to take out a loan and have completed the application, you will have to agree to a hard inquiry, which can affect your credit score. However, one inquiry won't have that much of a negative effect, yet you can be certain you've found the best deal already so it won't have that much of an impact as if it would have if you had to do several hard inquiries.
It's Easier To Weigh Your Options
The best way to find the best terms and rates is to compare the lenders, and there's no easier way to do that than online. Most of the online lenders have a rate calculator where you can calculate the approximate loan rate based on the input you provide. Of course, all of them offer soft credit inquiries, meaning you can shop around and not worry about your credit score being negatively affected.
You Might Get A Loan Even With A Bad Credit Score
If your credit score isn't exactly ideal, you might still have a chance of getting your personal loan approved with certain online lenders. In fact, there are lenders whose main line of business is offering credit to people with a poor credit score at relatively good repayment rates. However, the fees for such a service as well as interest rates tend to be high, making these loans difficult to repay.
Are There Any Downsides To Online Loans?
All of this might sound great, but the fact is that online loans don't come without certain risks and drawbacks as well.
Know Who To Trust
Applying for a loan online requires you to disclose sensitive personal information such as your Social Security number, bank account information, education history and more. Sharing this information with an unverified lender on an unverified website can be extremely dangerous, which is why you have to be on alert for scammers at all times.
You Need To Be Computer Savvy
Managing your online loan usually goes through the lenders' customer support team or through their online platform. People who are not particularly familiar with modern technologies might find it challenging to go through the process alone. Furthermore, they are also more likely to be scammed by a website without the necessary security credentials.
---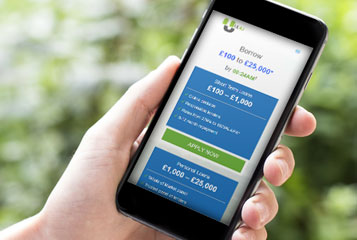 To Sum Up
What makes online loans so compelling is their convenience. This method makes both comparing different lenders, applying for a loan and getting approved much faster and easier. In that sense, online loans are absolutely a good idea and a terrific, forward-thinking concept.
However, you should be wary and educate yourself in order to avoid falling victim to a scam. There are many things to consider such as fine print fees or downright fake websites. That's why you need to do some research into reviews and user experience before you can find a safe and secure online lender such as unsecuredloans4u.co.uk.