Borrow from £100 to £25,000
We Cater For All Types Of Credit History So Dont Worry If You Have Poor Credit! We Can Find A Solution For You! Our Application Process Only Takes Two Minutes From Start To Finish!
Apply For £ 50 - £ 1,000
Fast Payout
No Fees
Secure Application
Available 24/7
Bad Credit
PERSONAL
Loans
N Whole of Market panel
N Trusted panel of lenders
N From £1,000 to £25,000
N Rates from 5.7% to 278%
N 3-36 month repayment
SHORT TERM
Loans
N Online decision
N Responsible lenders
N Borrow up to £3,000
N Rates from 278% to 1576%
N 3-12 month repayment
Representative example: £500 borrowed for 5 months. Total amount repayable is £991.85 in 5 monthly instalments of £198.37. Interest charged is £491.85, interest rate 236.1% pa (variable). Representative 481.6% APR.
What you need to know about Same Day Guarantor Loans
---
Our life is uncertain and it can change abruptly due to an incident that comes without giving notice. As a result, we may need extra money to meet sudden needs. These unexpected events cause a lot of stress and pressure, as they should be handled very swiftly. Quite often, we can solve our financial problems frequently with the money saved in our checking or savings bank accounts. But in some cases it is difficult to find the money on time. Here the fast guarantor loans same day come into play!
Fast Cash In An Instant
Usually these easy loans are granted for emergency needs, so it is very simple to obtain these finances because you may be agreed to in fifteen minutes. Yes, it is true. With guarantor loans same day payout, you may get your funds within a few hours. After submitting your online application, you will receive the funds direct to your bank account and settle the emergency problem. Guarantor finance plans can be a short term option and a long term solution, if you are looking for a larger sum without the need for a guarantor then long term loans may be a better solution for you. Additionally if you think a short term finance plan without the need of a guarantor and need a very fast turn around then check out our loans instant decision for a simple application
Easy Borrowing
The application process includes providing classified information (such as your name, address, employment history, contact number, etc.). Besides being 18 years old you must have an adequate monthly salary so that your direct lender can count on you for the timely payment of funds. Of course, to obtain funds from the loan company, you must have a checking or saving bank account that is used to receive funds. Later the same account will be used to withdraw the loan amount. Thus, a verified bank account is a necessity if you want to get the payday loans without vising the direct lender personally.
Applying for loans you can receive $100, $200, $500 or more. But, if we look at traditional loans, they are too complex to deal with. For example, it requires a lot of time to carry out applications for these loans. You must wait for weeks to get accepted and provide more than just basic information. Thus, payday loans low fees are more valuable in every way.
How to get your Guarantor Loan?
The online application process we've put in position with our lenders means an easy, fast passage for you. The whole of your application, from initial inquiry through to signing the lender's "paperwork", is done online. You don't need to send in any copy documents because lenders have established ways to do the necessary checks online and immediately as you sit on your mobile or laptop. If you have all the important information to hand and a sufficient guarantor lined up then you could get your
What can I do if I wish to complain?
Information about complaints can be found in our complaints policy.
What if I can't keep up my repayments?
If you can't keep up with your repayments you must contact your moneylender immediately and advise your struggling with the monthly installments some companies will adjust your monthly installments to reflect what you can afford to pay back on a monthly basis please note that this can also extend your term of the agreement and probably the amount of interest that you end up paying back. You're never advised to just stop paying your agreement as this may result in interest being charged on the agreement and missed payments showing on your file this could make obtaining further down the line a lot more difficult.
What do i do next?
Next is the fun bit you need to click on the apply button and fill out our simple online form designed to make sure the whole application as smooth and pain free as possible. The whole application process from start to finished shouldnt take you longer that 3 minutes its as simple as you can get.
*Subject to lender approval and requirements.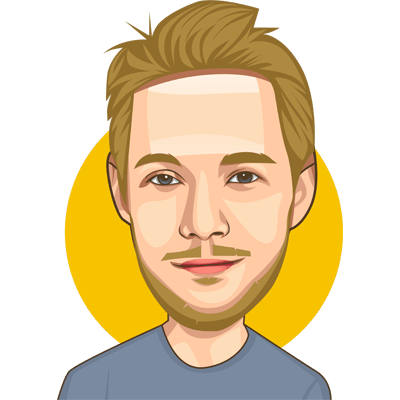 Hi There My Names Martin! I'm a huge sports fan fancy myself as the next Lionel Messi.. Ive been writing for the last ten years mainly in the financial niche.