How to ensure that your loan application gets approved
---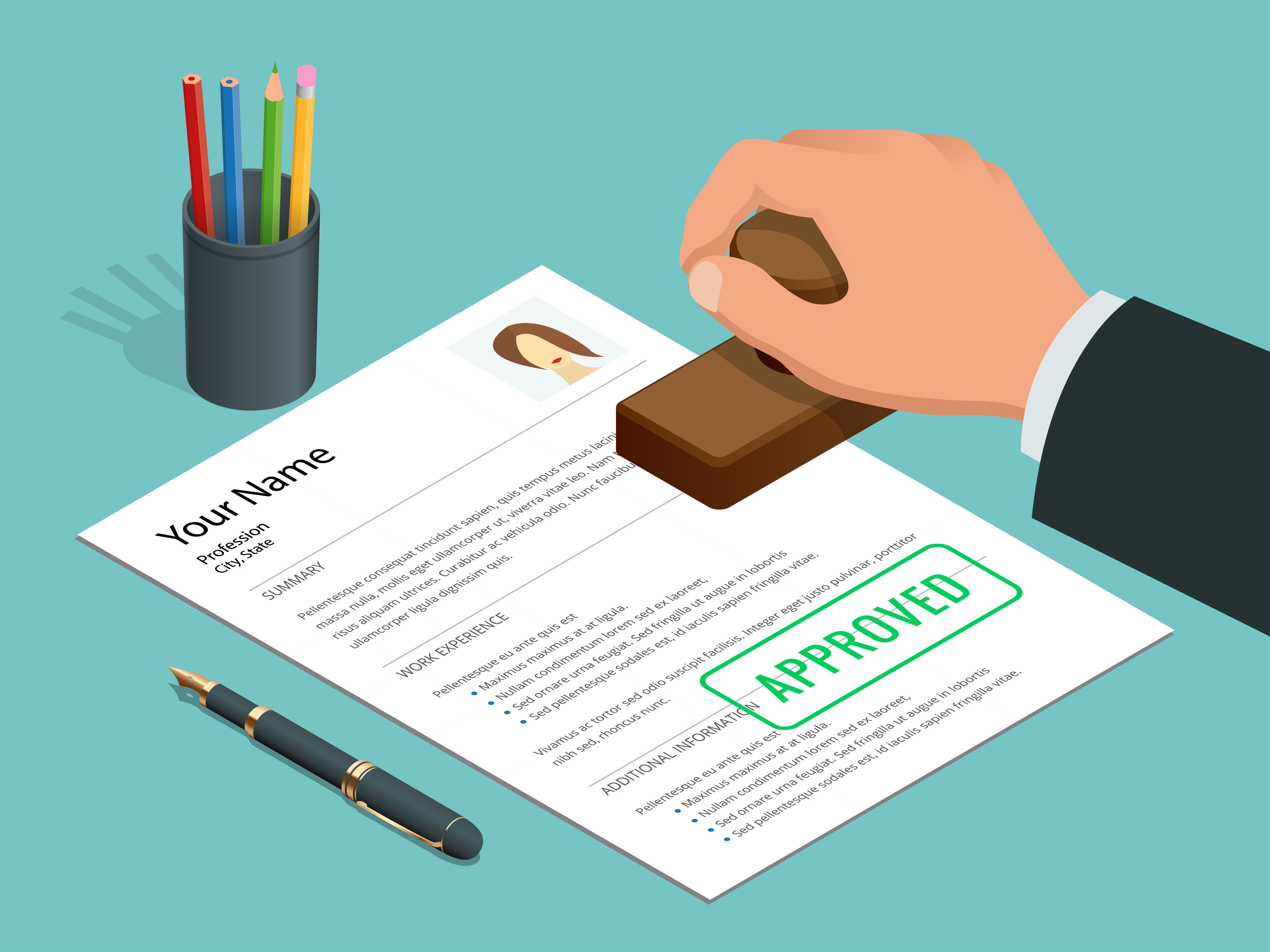 How to ensure that your loan application gets approved
With so many things to think about every day, from work to deal with that pile of dishes and mountains of laundry before they become an avalanche, acquiring a loan is probably the last thing that you would put your busy mind into. However, there comes a time when borrowing money from a bank or a certain lending institution becomes an extreme necessity especially when you're faced with an emergency situation and the money left in your savings is not enough to cover it. And for many of us in the UK, taking out a loan would be the only viable option to purchase that new car or home.
With that being said, when the time is right to get a loan, you want to ensure that your application becomes approved. After all, when you really need the money for an important undertaking, the most heartbreaking news that you can hear is when the loan officer tells you that your loan application has been rejected.
Making the right preparations
Rejections are awful, plain and simple, and its the last thing that you want to hear from your bank or lender especially after completing a long, painstaking application process.
What you want to hear is the sweet word "approved" and you can go about this by making the right preparations so when the time is ripe to take out a loan, the end result won't be depressing. What's more, if done correctly and objectively, you can even enjoy a solid deal for a very affordable interest rate.
Credit scores and loan approvals
Speed and precision are two words that would describe today's lending industry. With just a few clicks of the mouse, a lender will instantly know whether or not you are qualified for a loan based on your credit score. Credit scores are basically numbers that reflect a borrowers history in managing debt.
A high credit score is irresistible to banks and lenders because it means that you are a borrower who has shown a history of paying debts on time. For this reason, they are more than happy to approve your loan application plus with better interest rates and terms.
A low credit score is an automatic red flag to lenders as it shows that you had issues in paying off your debts in the past. Getting approved is not a guarantee and if you do get approved, it would be for lower amounts, shorter terms, and bigger interest rates.
If you are someone who has bad credit, however, don't think that all hope is gone just yet. There are still loan options that you can consider and it all boils down to doing your research in identifying the lenders and loan products that can cater your need for funding despite your bad credit score.
It's also possible that you don't have any credit score at all because you haven't borrowed money and have used credit before. While it's extremely hard to secure a loan if your credit history is blank, there are still options that you can consider just like you would if you have bad credit.
That being said, the best way to obtain an approval is to establish the optimum credit score before you make a loan application. What's more, if you manage to keep your score high enough, it would also be easier for you to secure the best interest rates available.
But before we can move on, it's worth noting if you already know your credit score or not. If not, then this will be the next part of our discussion
What's your credit score?
The good news is, knowing your credit score is easier than making a Facebook account. All you need to do is to request a copy from any of the 3 credit agencies in the United Kingdom which includes:
Call Credit
Experian
Equifax
Its important to note that you have the legal right to get a free copy of your complete credit report in any of the agencies mentioned above. The best thing to do would be to obtain a copy from all three agencies as your credit report can vary between the three.
Interpreting your credit score
Once you receive your credit score, any existing debt that you have will be highlighted and will include any of these details:
If the debt remains active or if it already paid off
Debts that you have "defaulted" from
History of payments, including information on whether you were on time or if there were late or missed payments that resulted in arrears
Existing balances that have not been cleared
If the debt was relayed to a collection agency
Any credit card withdrawal
If your debt was closed or paid off, your credit report will also reveal if it is:
Settled – You successfully made the full payment without defaulting from it
Partially settled – Your lender settled for a minimized payment to close your debt
Satisfied – You managed to pay off your entire debt but had a prior default
Partially satisfied – Your lender settled for a minimized payment to close your debt, but you defaulted prior to it
What to do with your credit score
Now that you have a copy of your credit report from Call Credit, Experian, and Equifax, what's next? Checking your report would be. Try to search for any inaccuracies or erasures. A single error has the potential to negatively impact your credit score. If you spot any problems in your report, simply contact the credit agency in which it came from to resolve the matter.
After you have reviewed your credit score and made sure that there were no problems in it, the next thing would be to brainstorm on possible solutions to augment your credit score. Some of the options you can consider include:
Register for elections. Simply register yourself as a voter in the upcoming elections if you still haven't. Lenders utilize this information to verify an applicant's address and identity.
Rental Exchange. For renters, requesting for a Rental Exchange from their respective housing provider is important. This is because the Rental Exchange records every payment you make in rent. You should let lenders know that you are on time in paying your rent as this will reflect a positive score in your credit history.
Pay your bills on time – Arrears and missed payments will paint a bad picture on your credit report. That's why you need to make sure that you are paying your utility bills and other responsibilities on time.
Pay off debts – The lesser the existing debts reflected in your credit report, the higher your credit score will be. Before you take out a loan, make sure that you have trimmed down any existing debts as much as possible.
Exploring your options
Once you have stretched your credit score to the highest numerical value possible, the next step in the process of being to explore the loan market for the perfect deal. There are three components that will determine this and they include:
The payment terms
The interest rate
Your purpose for borrowing
The trick is to find just the right term that is ideal to your affordability. If you have determined that you have the financial capacity to manage a 12-month payment term, then choose the payment term and never settle for a longer one.
This is because lenders are more inclined to approve loan applications that have shorter terms. As you know, the longer the loan has to be paid off, the bigger the window of possibility that you may default from it.
To sum things up, always opt for a loan that is ideal for your needs and present circumstances and your level of affordability.
Show your financial capacity to pay
Affordability is an important criteria that lenders will look closely into before they make an approval or rejection decision. If they can see that you have the financial capacity to pay off your loan, then they will be more inclined to cater your request
One way to show lenders that you can afford the loan that you are requesting for is by accomplishing an income and expenditure form that highlights every balance and debt that you have and reveals that your income is enough to cover all your debts including the loan that you are applying for.
When it comes to car loans, prove to the lender that the extra cost of owning a vehicle such as insurance, regular maintenance, oil changes and the like are well within your financial means.
Now if you think that all these steps may not be sufficient enough to get that loan approval you are hoping for because perhaps you have some credit problems before, don't fret because there are still options that you can consider.
Deposits
Secured loans, like a car and home loans, typically require you to put in some kind of deposit as security to the loan deal. If you are trying to obtain this kind of financial product, the best thing to do is to increase the size of your deposit.
When a bank or lender asks for a 15% deposit on their home or car loan, put in 20% or 25%, if possible. The reason for this extra deposit lies in the fact that lenders are more willing to approve your loan application if your deposit is bigger as it reduces their possible loses in case you default from your loan.
So you can further improve the likelihood that you will be approved, you can also incorporate a shorter term on your bigger deposit.
As mentioned earlier, there are still financing options that you can consider if your credit rating is bad. There are also lenders who will approve your application even if you have been rejected elsewhere. The financial products are generally called bad credit loans and they are designed to provide funding to people who have poor or non-existent credit histories.
Some of the popular bad credit loans in the UK include:
Payday Loans – The loans are widely used short-term financial products in the UK especially by people who have bad credit. This is because the requirements in securing them is quite basic and minimal. As long as you have a stable job, an active bank account, and an income that is enough to make the repayments, getting approved is easy regardless of your credit score.
Guarantor Loans – One way of mitigating the risk involved in a bad credit score is to include a third party in your loan deal as a guarantor. The person can be anyone as long as he or she is willing to guarantee that the loan will be paid back in full. This means that he or she will have to shoulder the payment responsibilities if, for any reason, your default from them. Guarantor loans are great options for people with non-existent credit histories.
Logbook Loans – Securing your loan with an asset is also an option that you can consider if you want to obtain funding with a bad credit. Among the secured loans in the UK, logbook loans are one of the easiest to get approved. The loan is tied on your car or vehicle and you can borrow large amounts of credit depending on the value of your automobile.
Payday loans, guarantor loans, and logbook loans are just some of the financial products that you can consider if you have bad credit. The most important thing to remember is that there are still options that you can avail regardless if you had a bad or non-existent credit history.
So before you take out a loan, remember that the first essential step you need to do is to determine what your credit score is by getting a copy of your credit report from the three credit agencies: Equifax, Experian, CallCredit. Once you have an idea what your credit score is, you will know what your options are and you can begin your search for the loans and lenders that are suitable to your needs and present circumstances.