Cheap Loans
Okay, let's face it. Cheap loans are reserved for those who have a good credit history. True enough, but let me tell you something. You can still get a good deal or might as well call it "cheap" even if you have a not-so-impressive credit rating.
Of course, it is undeniable that everybody wants to get the cheapest loan. Whether you need one to make some home improvements, make a big purchase, pay off bills or even consolidate your existing debts, you want to find a loan that offers the lowest possible cost.
How to Get a Cheap Loan
A number of reasons a loan may or may not be right for you, but the best loan is often the loan with the lowest annual percentage rate or APR. It's simple. The lower the APR, the less you will pay on the loan.
Those with high credit scores get the lowest APRs. Therefore, the best way to get a cheap loan is to have good credit. And, to maintain a good credit, you need to keep up with the repayments.
Before you apply for a loan, make sure you know how much you will borrow and over what loan term. Knowing how much and how long will make it easier for you to search, compare, and find the cheapest possible loan option for you.
Compare rates of different lenders on the same amount you want to borrow. Likewise, compare other fees included in the loan agreement and other features of the loan in which might be beneficial for your situation.
Other features of the loan that you might want to know are whether it allows you to make early repayments. Some lenders charge a fee or apply a certain percentage of interest on your loan if you pay off your loan early.
Cheap Loan Options
Cheap loans come in many forms because they would depend on your personal needs and circumstances. You'll find many types of loan in the UK that caters to different financial needs. Understand all sorts of loans for you to see which one is the cheapest and best suit your personal needs.
Short-term or Long-term?
Although this will likely depend on the loan amount you'll take, decide whether you need a short-term loan or a loan with longer duration. Remember that longer duration loans may have lower monthly payments than that of a short-term loan, but you will be paying more on the interest as the loan is being stretched out to several months or even years. Short-term loans may have higher monthly repayments, but they have lesser cost than long-term loans.
Secured or Unsecured?
See also whether a secured loan is ideal for you than an unsecured one. The cheapest loan types are the ones that are secured or guaranteed. Examples of these loans are home loans, car loans, and guarantor loans.
Secured loans may have lower interest than unsecured loans. However, they are riskier on your part since you will be required to put up a personal asset as collateral. The lender can take your asset in the event where you can no longer pay your debt.
A guarantor loan requires you another person to guarantee your loan instead of putting up a property. The guarantor must have a good credit rating and stable income. By co-signing your loan, he or she pledges to shoulder the repayments of the loan if in any case, you can no longer do so.
These loans have much lower interest rates and overall cost because the risk is lesser, as there is a guarantee to your loan. Unsecured loans are typical personal loans that are solely dependent on your creditworthiness. This means that the lender trusts your word that you will pay up your loan. The lender will definitely look into your credit history to see how well you make repayments on your previous debts.
What if you have a bad credit history?
To get a cheap loan, work on improving your credit score before you apply for a loan. However, if are in an urgent need for money, you can take out a bad credit loan.
Having a poor credit history doesn't certainly mean you are bound not to get a good loan deal. Many lenders in the market today specifically offer loan for people with poor or bad credit. Bad credit lenders usually want to see your ability to pay, your employment status, and your income.
Getting a bad credit loan can help you improve your credit as long as you make payments promptly. Once you get stable financially, and pay off your debts and missed bills, your credit score will increase again.
While bad credit loans have much higher interest than regular loans, finding the lowest APR for the amount you needed to borrow is your ultimate goal. And, this is not impossible.
Take Aways
The number of loan providers in the UK has surged up in the recent years. People can take out a loan from banks, private financing firms, small and short-term lenders, online lenders, credit unions, and peer-to-peer (P2P) lending companies.
The abundance of lenders in the market resulted in stiff competition, thus rates have become competitive. This gives people an ocean of choices and chances to obtain a cheap loan. Majority of lenders offer flexible loan terms and attractive loan features that you can take advantage.
Even a bad credit or no credit history cannot stop you from getting a cheap loan. You'll find many lenders in the UK offer loans specifically designed for those poor credit ratings at competitive rates and affordable terms. Online lenders offer cheaper loans, too because without a physical store help them cut cost.
If you want to get the cheapest loan possible, know how much you want to borrow, how long for, take time to shop around, and compare rates. Always be certain on how much you can afford to repay each month.
The quicker you repay the loan, the less you will pay, but the monthly repayments will be higher. Ultimately, what you want to achieve is a good credit rating. Keep up with your payments and maintain, if not improve your credit score for you to get the cheapest loans in the market.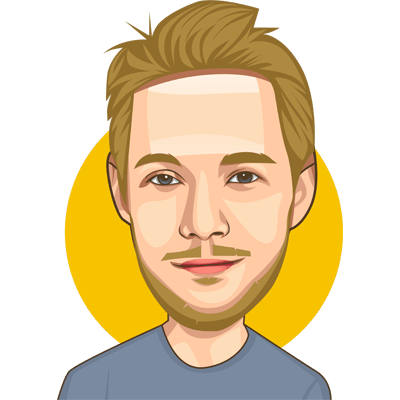 Hi There My Names Martin! I'm a huge sports fan fancy myself as the next Lionel Messi.. Ive been writing for the last ten years mainly in the financial niche.