Is it worth applying for a halifax loan?
---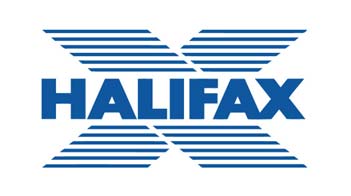 Halifax Loans
Building societies usually outperform banks when it comes to providing value to customers. Without shareholders demanding dividends, there are higher interest rates on savings accounts and perhaps a greater focus on customer service.
But, the glory days of the building society are long gone. There's a long list of building societies that have converted to banks, from Bradford & Bingley to Halifax, and Alliance & Leicester to Woolwich. Many of which were then absorbed into larger banking groups.
If you have a good credit score and you need to take out a loan, you'll find the best deals from high street banks. Bank loans often have the lowest interest rate especially if you have an existing account with them. You can also borrow large amounts from banks and the loan terms are flexible.
In this article, we highlight Halifax, one of the major building societies that converted into a bank. Let's look into the loans and services they offer.
Halifax's Capsule History
Halifax is previously known as Halifax Building Society. It is a British bank, wholly owned subsidiary of Lloyds Banking Group, operating as a trading division of Bank of Scotland.
Named after the town of Halifax, West Yorkshire where it was founded as a building society in 1853, it became the largest in the UK in 1913. It continued to grow and prosper and maintained this position within the UK. Then in 1997, when it was demutualized, it became Halifax plc.
Halifax plc is a public limited company that was a constituent of the FTSE 100 Index. Halifax plc merged with The Governor and Company of the Bank of Scotland in 2001, forming HBOS. In 2006, the HBOS Group Reorganisation Act 2006 legally transferred the assets and liabilities of the Halifax chain to Bank of Scotland, which became a standard plc. Halifax became a division of Bank of Scotland.
The Court of Session approved a takeover of HBOS by Lloyds TSB January 2009, and on 19th of January of the same year, Bank of Scotland, including Halifax, formally became part of Lloyds Banking Group.
Halifax Loans
Halifax today is one of the biggest high street banks in the UK. This high street bank offers loans between £1,000 and £25,000 that you can repay over one to seven years. Representative APR is 3.5% for loans between £7,000 and £25,000.
As with most lenders on the market, the actual interest rate you receive will be based on your personal circumstances and may be different from the APR advertised.
There are two types of loans offered by Halifax. One is online, which is for customers who have online banking, and Clarity, for those who don't. Both of these loans have different benefits and different in some ways.
With loans online, you can easily access your account and manage it. With Clarity, there is no charge if you settle your loan early. Most customers will receive the funds instantly. However, there is instances wherein fund transfer could be up to 72 hours from when Halifax receive the signed loan documentation.
You can take out a Halifax loan for just about any reason. Most use it for debt consolidation, home improvements, buy a car, finance your wedding or your dream vacation, and so on.
Applying for a Halifax Loan
You will need to have a good credit history to qualify for a Halifax loan, and you must not have been declined credit in the last month. Halifax offers a very reasonable representative APR of 3.5% on their loans, so it is expected that customers will need to have a good credit history to be approved for a loan.
You will also need to have held a Halifax current account for at least a month or have a Halifax mortgage, credit card or loan. Their other criteria are standard for the market, so they come in no surprise.
Having online banking with Halifax means you can apply for their Online loan. With this, you'll be able to get a quote in a minute with no credit search. If you get approved, you'll receive the funds within minutes.
The interest rate is fixed for this loan. You can make overpayments without any charge, but if you settle the loan early, you may be charged up to 58-days interest.
The Clarity loan also takes only a minute to get your quote online. However, it can take up to 72 hours to receive your funds, if ever you qualify for a loan. There are no fees or charges for setting up this loan. Unlike their other loan option, you don't have to pay any fees for settling the loan early.
Halifax Customer Reviews
As with some other bigger banks in the UK, online reviews can be scornful. Halifax have received very low scores across the web. But, this is widespread among all their products, not just their loans.
Bad reviews seem to have rooted from their customer service and lack of personal touch for customers that call in. On the flipside, you'll also see a number of positive reviews for Halifax personal loans. These satisfied customers have enjoyed the smooth process, good interest rate, and most of them appreciated the online application.
Conclusion
Halifax is undeniably one of the most established financial institutions in the UK, so working with them is definitely safe but for this reason, they can be fussy about the customers they accept, meaning when you apply you aren't guaranteed a loan. Their loan offerings are at very affordable interest rates with flexible loan terms. They may charge on early settlement and late repayments, but these are reasonable as well.
It's a shame that Halifax has had such bad reviews when it comes to their customer service. I guess we just can't please everybody. Loan customers seem to have a positive journey up until that point of customer service. But, other customers are fairly satisfied with the rates and services of Halifax.
If you have good credit and are happy banking with Halifax, then they may be a good option for you. Just make sure you meet their criteria before you apply for a loan. Failure to do so may affect your credit score.