Borrow from £100 to £25,000
Complete our simple 60 second application form to get the loan you want today.
PERSONAL
Loans
N Whole of Market panel
N Trusted panel of lenders
N From £1,000 to £25,000
N Rates from 5.7% to 278%
N 3-36 month repayment
SHORT TERM
Loans
N Online decision
N Responsible lenders
N Borrow up to £3,000
N Rates from 278% to 1576%
N 3-12 month repayment
Representative Example: Cash price £7,500. Deposit £0.00. Total amount of credit £7,500.00.
60 monthly repayments of £137.22 Total charge for credit £733.20. Total amount payable £8,233.20. Interest rate 3.8% fixed. 3.8%APR Representative.
We are a Credit Broker and not a Lender
What is a Long Term Loan
In contrast to short-term loans, Long Term loans generally offer larger amounts and are paid back over a longer period of time. They are repaid in increments, or Instalment, according to a repayment schedule established between you and your lender.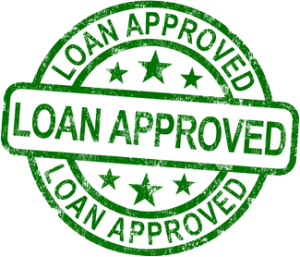 APPLY TODAY
FAQs on Long-Term Loans
What is length of a long-term loan?
Answer: While "long-term loan" refers to long time, it's not for a specific amount. The category of long-term loans encompasses a large variety of loan lengths, from months to years.
Are long-term loans also installment loans?
Answer: Due to their longer terms, long-term loans are also considered installment loans. An installment loan lets the borrower repay the loan in a series of repayments. The loan isn't repaid in one lump sum, the loan duration is longer than a short-term loan.
That said, there can be instances of long-term loans that aren't repaid in installments. While this is rare, some lenders choose to lend larger amounts over a longer term, while allowing the borrower to repay the full loan amount all at once at the term's end.
Do I have to pay more for a long-term loan?
Answer: When taking out a loan, the repayment amount depends on a number of variables. Obviously the amount being borrowed is a huge factor for the final repayment, but other factors can contribute, like the fees charged by the lender for their services.
Another important clarification is, "more than what?" When comparing a short-term loan to a long-term loan, it's likely you will pay more for the latter than for the former, but that's because longer-term loans are for larger amounts than short-term loans.
Does Unsecured Loans 4 U offer long-term loans?
Yes! We have loan lengths between 1 to 5 years for approved customers, which are called "long-term loans." Unsecured Loans 4 U loans are available from £1,000 to £10,000. We offer loans to a variety of customers, with a variety of unique credit histories.
APPLY TODAY
What To Know About Long Term Loans Before You Apply
A long term loan is a form of credit that is advanced to you when you are short of funds. It is typically repaid in multiple installments over months, hence the term "long term loan". They are also called installment loans, bad credit or advance loans. Loans come with fixed fees, and are regulated by the government. This includes a loan establishment fee with a monthly loan fee – and calculated based on principal.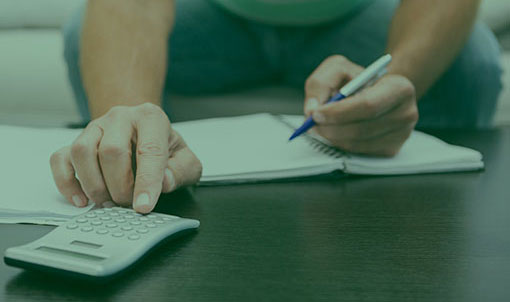 They are a type of personal loan wherein the borrower is provided funding with a longer repayment period. Unsecuredloans4u.co.uk offers repayment terms of 1 – 5 years, depending on loan amount. We are experienced in finding the right solution for all our borrowers our application process takes 90 seconds from start to finish.
More About Installment Loans
The average facts – On average spread over 3-5 years the average amount for a long term loan is £3500 you are welcome to use a guarantor to guarantee your monthly installment but this is necessary especially if you have a average to good credit score. Have a look at our long term options today.
 What if I have bad credit, can I still get a long term loan?
You are probably aware of  long term loans for bad credit, but if you are not, they can vary in amount and repayment terms, on average a loan can be taken over 3 to 5 years. But should you be borrowing a lot more money than the normal £3,000 to £5,000, If you looking for closer to the £15,000-£20,000 mark you may expect to pay over a much longer period to keep your monthly installments at a manageable level. You may also need a higher credit score to be accepted for the higher amounts but this isn't always the case this will vary greatly between each and every financial institute. Additionally you can avoid the check by using no credit checks loans to make sure you get the financial plan your hoping for.
Are concerned about your personal credit history? i would suggest checking to see what your credit is like but as a general rule of thumb – pay your bills on time and haven't had previous credit issues you're fine. Applying is very simple and wont take you any longer that 2-4 minutes from start to finish, simply click on the apply now button and fill out the form everything is very straight forward.
APPLY TODAY
Where can I find information about default charges?
Each moneylender will need to provide you with details of how much you expect to pay and what your what default charges you get will receive and what interest rate you are paying across the term of your agreement this is sent out to you in your agreement for each application. This is part of the financial service authority guidelines that each finance establishment must follow should you not receive this in your welcome pack please contact your lender straight away and advise you have received the relevant information and they will send them straight out to.
What Fees Will I Have To Pay?
---
This varies greatly between companies some lenders do not charge a fee at all some companies will charge an administration fee but this isn't not be an upfront fee this fee will be a fee that is included within your total amount payable. Please note that if anyone ever asked you for an upfront fee to "approve" your application or "guarantee"your application this isn't something that we would do. If you do come across this please notify us straightaway. More often than not you will find this is actually a broker you're dealing with and this is how they make their money as well as a commission for referring the application.
What I Do If I Move House?
---
You do have an obligation with the lender to always keep your up to date and accurate details at all times so should you move house change your telephone number or change your banking details is down to yourself to contact your lender directly and advise of any changes this way you can also make sure that any loan statements or any personal post does not fall into wrong hands.
Can The Interest Rate Be Varied?
---
This again is very much down to the each individual companies requirements some moneylenders will allow you to vary your interest rate depending on your busy periods within your year some lenders will even allow you to have one or two month payment breaks over the term of your agreement please note that if they do allow you to do this they will still charge you the interest rate on a monthly basis this will mean the overturning agreement you will pay back extra money.
What Happens If I Do Default?
---
There are many options for the lender should you fail to make your monthly payment and default on the agreement. Your loan will be passed on to a debt collection agency who will contact you for the debts or can even end up in court please bear in mind always contact your lender should you have any problems.
Will The Payout Be Fast?
---
This has to be the most popular question! Obviously applicants don't want to be waiting days or weeks just to hear back from us, especially when the funds are needed for an emergency situation or if there is a limited time frame on the required usage of the finances. At UL4U we pride ourselves on having an extremely fast application process and very quick cash turnaround. If you apply today our expert team will make sure your application form is sent straight off to the perfect lenders, we even have lenders that will respond in seconds with their offer.
What If I Have Bad Credit?
---
Having bad credit isn't the end of the world when when it comes to making any kind of finance application, one thing to remember is when it comes having a poor history you may see that you end up paying a higher interest rate than others. There are other option out there as well for example you can use a guarantor to guarantee your monthly payment this will mean the lender is much more likely to lend to you as they have the piece of mind that your guarantor is there to cover payments should you struggle.
Don't let a poor score stop your application the worst that can happen is a lender may offer you a rate that you dont want! You are not obligated to take up a lenders off just because they offered it.
How Much Should I Borrow?
---
This is a very tricky question but the rule of thumb we tell everyone is don't borrow more than you need, for example you don't need a little bit extra to have fun with as this will cost you more on your monthly payments and will cost you interest, never ever over stretch yourself! Your income will be checked against your outgoings but you can speed this process up by not overstretching yourself in the beginning.
Will Searching For My Loan Affect My Credit?
---
You should remember if you go to twenty different lenders and make twenty different applications you will receive 20 different searches on your file, we would suggest this wouldn't be the best thing. This can drop your score for the short term so remember when you are making your application apply to one place.
By using our online application your files will only be checked once and the relevant data will then be sent to each lender meaning that you get the best of both worlds. Your credit won't worsen due to over applying and you will still get the best rates from across the market.
Should I borrow from my bank?
---
There is no reason why you shouldnt borrow directly from your bank they do lend money its kind of what there purpose is. The problem most people tend to find with the local bank is the lending criteria that they follow is extremely strict which causes a problem for a lot of people on application. Its a pretty well known fact that most banks for building society are against lending to anyway with average to poor this causes problems for a lot of applicants. But as i have said before shop around call up your local bank and advise them of your history they will be able to tell you if there likely to be able to lend to you directly or not.
Can I have a payment holiday?
---
This varies between individual lenders some will some won't. But payment holidays aren't all they're made out to be. Remember if you decide you fancy a payment holiday because your taking your summer break or won't be able to manage the payment that month, the interest will still be applied to your overall amount payable. In short this means you will still owe that months interest and where you haven't paid it back the balance will be higher than it should be so at the end of the loan's payment schedule it is likely there will be an extra month or two added to the term.
What is peer to peer lending?
---
Im sure like most people your starting to hear this term pop up all the time now. Peer-to-Peer lending is one of the biggest growth products in the finance industry over the last few years. How does this compare to a loans well there very similar in how they work. Like an long term loan uk you will find they have the same principles the only real difference is this method allows you to borrow money from private lenders or groups of lenders through recognised P2P sites.
Don't all loan providers charge the same?
---
When you think about this i guess it really does make sense for all loan providers to charge the same amount but unfortunately that,s not the case one of the main reasons rates vary is based on your credit score. This basically tells the lender of your past history and if they can expect to get the money back in a timely manner, if they feel its going to be a problem they will reflect this in the amount of interest they want you to pay back.
What sort of personal information do you need?
---
We don't need a lot, just enough to process you through the online application. We require the basics such as personal information and address details and the amount you intend to borrow, this will be enough for our system to process the application and find you the most suitable loan provider for your needs. You may be required to produce proof of income depending on the amount you are looking to get.
Can I use a Guarantor?
---
Guarantors can be used for any long term loan, the guarantor themselves will stay on the agreement for the whole duration and cover any payments you cant make. This method is mainly used for people with poor credit and will often be the only way to receive a long term loan if you have really poor credit. These type of financial products are referred to as guarantor loans.
Can I buy a car with this?
---
You can use the funds you receive to purchase a vehicle if that's what you wish to do, once the money has been transmitted to you account you can with it what you will. Sometimes you will find getting the funds from a different source to the ones you receive on the forecourt will suit you better and can provide better rates or term periods. Very often people take out a long term loan to keep the monthly car payments at one affordable monthly installment to help make sure they are manageable and affordable for their individual financial capabilities. With a wide range of amounts and term periods available you can get the right finance and plan to suit whatever standard of vehicle you might be looking for.
How do I know when I've been accepted?
---
At UL4U we understand that there are many times when a quick cash turnaround is very important to the process and you may need the funds for emergency situations or in circumstances where a time limit is in effect. You will be informed as soon as the application is successful, most people also send out a text message to confirm that you have been accepted and you should expect the payout shortly after. Most companies underwriting departments are very officiant, they understand the importance of processing the application in a timely manner and do their best to make it happen.
Can I apply for a top up?
---
This is another very common question when it comes to people applying for finance. Many costumers don't want to be tied in to paying back a monthly fee without any opportunity of increasing the amount of their agreement. This is a very good point, and one most lenders out there recognise as an important factor. Lets be honest here, if your paying the installments on time each and every month and if you can afford your payments it makes sense that the lender would want to give you more funds as it's a win win for both parties. Some lenders do not allow for this however, so if you think you may need it check over the details before you sign the contract.
What is a secured loan?
---
A secured loan is a very different thing to a normal unsecured loan the difference is that it is secured against your property. This does come with some added benefits normally this will result in a better interest rate as the lender can feel secure in the knowledge that there going to get there money back. The major downside of these is should you fail to repay the total amount payable the lender will have a charge on your property which will not be removed until the debt is settled which has been know to stop people moving house or freeing anymore money up in the property.
Is this a Logbook Loan?
---
People tend to get confused about what one actually is! It is a very different product to the unsecured versions, a logbook loan is when you secure the value of the loan against your vehicle thus reducing the lenders risk and in turn the interest rates. Please note; failure to pay the installments as agreed in your contract will result in the lose your vehicle. This is simply an agreement that is placed over a longer period than the typical short term products you see like payday loans helping to make the repayments a manageable level.
What if I cant pay back on time?
---
The rules do vary from lender to lender, they all have different views on this subject. For some you must always pay back the full balance by the due date, to others they really don't mind if the contract runs over as they simply charge you interest for the extra months so in the long term they make more money. The second approach tends to be the normal approach for most of the major financial institutes, if you do think you will over run your term of your agreement its best to contact the customer service of you finance company directly and confirm there stance on that. Do not just leave things unspoken, issues will not go away on their own and you can end up in a state of financial difficulty
What if I'm Unemployed?
---
Being unemployed isn't necessarily the end of the world when it comes to your application, some lenders happily lend to unemployed or low earning costumers. There are many options for people without employment, you can still find the finance plan that suits you best. One thing you should probably note they normally have slightly higher interest amounts which might not be approved by lenders as this will put you in financial strain. Lenders will not accept candidates that they believe will be unable to make the repayments safely.
What can I do if I wish to complain?
Information about complaints can be found in our complaints policy.
What if I can't keep up my loan repayments?
If you can't keep up with your loan repayments you must contact your moneylender immediately and advise your struggling with the monthly installments some companies will adjust your monthly installments to reflect what you can afford to pay back on a monthly basis please note that this can also extend your term of the agreement and probably the amount of interest that you end up paying back. You're never advised to just stop paying your agreement as this may result in interest being charged on the agreement and missed payments showing on your credit file this could make obtaining credit further down the line a lot more difficult.
What do i do next?
Next is the fun bit you need to click on the apply button and fill out our simple online form designed to make sure the whole application as smooth and pain free as possible. The whole application process from start to finished shouldnt take you longer that 3 minutes its as simple as you can get.
Lender
Loan Amounts
Term Periods
Representative APR
Payday Loans Now
£50-£1000
1 - 5 months
180.5%
Representative Example: Loan amount £400 for 30 days. Total amount repayable £459.36. Interest 180.5% p.a. (variable). Representative 728.9% APR
Loan Load
£50-£1000
1 - 5 months
161.9%
Representative 305.9% APR. Representative example: £400 borrowed for 90 days. Total amount repayable is £561.92 in 3 monthly instalments of £187.31. Interest charged is £161.92, interest rate 161.9% (variable)
Peachy
£50-£1000
1 - 5 months
292%
Representative example: Borrow £250 for 3 months. Total repayment: £379.44 in 3 monthly payments of £126.48. Interest p.a: 292.25% (fixed). Representative 1255.66%APR.
Wonga
£50-£1000
1 - 5 months
292%
Representative Example: Borrow £400 over 3 months Interest rate 292% pa (fixed)
Wage Me
£50-£1000
1 - 5 months
728%
Representative Example: Loan amount £400 for 30 days. Total amount repayable £459.36. Interest 180.5% p.a. (variable). Representative 728.9% APR
*Subject to lender approval and requirements.
Bad Credit Loans
Long Term Loans
Guaranteed Loans
Guarantor
Guarantor
Payday
Quick
Unsecured Loans
Logbook