Borrow from £100 to £25,000
We Cater For All Types Of Credit History So Dont Worry If You Have Poor Credit! We Can Find A Solution For You! Our Application Process Only Takes Two Minutes From Start To Finish!
Apply For £ 50 - £ 1,000
Fast Payout
No Fees
Secure Application
Available 24/7
Bad Credit
PERSONAL
Loans
N Whole of Market panel
N Trusted panel of lenders
N From £1,000 to £25,000
N Rates from 5.7% to 278%
N 3-36 month repayment
SHORT TERM
Loans
N Online decision
N Responsible lenders
N Borrow up to £3,000
N Rates from 278% to 1576%
N 3-12 month repayment
Representative example: £500 borrowed for 5 months. Total amount repayable is £991.85 in 5 monthly instalments of £198.37. Interest charged is £491.85, interest rate 236.1% pa (variable). Representative 481.6% APR.
u
Poor Credit Loans Online
---
Poor credit loans online are responsible for helping countless people get access to much-needed funds and turn their lives around. It's no secret that having a bad credit score leaves you with very limited options when it comes to borrowing money. What makes it worse, is that the banks tar everyone with the same brush and treat people with bad credit scores the same. It doesn't matter if you went through a bad relationship breakdown and inherited a debt as a result, the circumstances are irrelevant to them. It also doesn't matter how much money you make or how capable you are of making loan repayments either; they still don't want to know how. It's this backwards attitude and discriminatory behaviour that has led to the bad credit loans industry to spring up and help people get loans for cash they need now. So What Are Unsecured Poor Credit Loans Online? These loans are for people who have poor credit scores, and the application process is done online. Considering we live in the age of the internet, it's no wonder that loans have now progressed to a point where you don't have to physically visit a lender to apply. The application process is also incredibly simple and doesn't take long at all to fill out. You may also find that you could be approved within a very short amount of time too and gain access to the funds soon after.
When Could I Use This Type of Loan? You may have had a medical emergency, needed to repair your vehicle, became unemployed, or had a messy divorce which all resulted in you getting into debt and eventually getting a poor credit score. Because of this score, the banks deem you as too risky to lend to regardless of your current circumstances and ability to make loan repayments. If you now have an expense
What can I do if I wish to complain?
Information about complaints can be found in our complaints policy.
What if I can't keep up my repayments?
If you can't keep up with your repayments you must contact your moneylender immediately and advise your struggling with the monthly installments some companies will adjust your monthly installments to reflect what you can afford to pay back on a monthly basis please note that this can also extend your term of the agreement and probably the amount of interest that you end up paying back. You're never advised to just stop paying your agreement as this may result in interest being charged on the agreement and missed payments showing on your file this could make obtaining further down the line a lot more difficult.
What do i do next?
Next is the fun bit you need to click on the apply button and fill out our simple online form designed to make sure the whole application as smooth and pain free as possible. The whole application process from start to finished shouldnt take you longer that 3 minutes its as simple as you can get.
*Subject to lender approval and requirements.
Bad credit relevant pages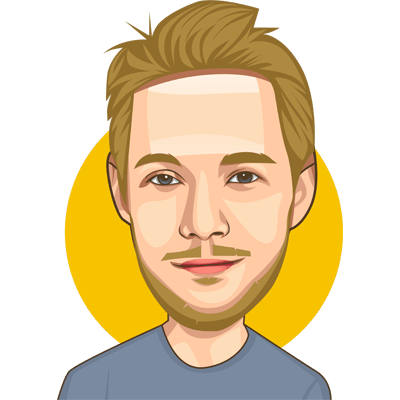 Hi There My Names Martin! I'm a huge sports fan fancy myself as the next Lionel Messi.. Ive been writing for the last ten years mainly in the financial niche.