Online Loans
Taking out a loan from an online lender rather than a bank can be faster and more convenient, but, spotting the good and bad lenders is also crucial. Check out the article below to know more about online loans.
The most recent generation of lenders is focused on making borrowing money quick and easy. Online banking has been established for several years, and online loans have been slowly growing popular these days. You can now find plenty of good online lenders to choose from with ease, but just because it is online doesn't mean the loans guaranteed.
With online loans, you're not just filling out the same old forms in your bank because online lenders are changing the way you take out a loan. Find out how an online lender is any different from the bank you've been working with for years.
Benefits of Borrowing Online
Fast Approval
Online lenders can tell you instantly whether your loan application is approved or not. You'll also be informed of how much you can borrow, and what your monthly repayments will look like.
Majority of traditional lenders and banks are different. They may feature an online application, but it still takes a while to get an answer. In most cases, several officers might need to review the application first, and you might even need to visit a branch in-person.
Cheaper Rates
Online lenders often charge less than you'll pay elsewhere, that is why it really pays to shop around. You should see lower interest rates and lower service fees if any. Since online-only lenders don't have the same overhead costs as banks and credit unions with physical branches, and they don't face the same regulatory costs, this means they charge less too.
Easier Approval
Banks, traditional private lenders, and credit unions have grown picky and restless over the years. It's easy to get a loan if you've got a great credit history, but if you're still building credit or you've been through some hard times lately, a low credit score will do you no good.
Online lenders are more likely to approve lower credit scores and use the alternative information to evaluate your creditworthiness instead of running a credit check. Alternative information includes utility payments, employment history, and even information from your social media.
Unsecured Loans
You'll find a majority, if not all, of online loans, are unsecured. This means you don't have to put up collateral to help get your loan application approved. As an unsecured loan, online loans are safer than borrowing against your personal assets. If you fail to repay an unsecured loan, your credit scores will drop, but you won't have any of your assets repossessed and you won't face foreclosure.
How to Borrow
Taking out a loan online is pretty much the same as getting a loan anywhere else, but it will probably feel easier. When you need money, you would visit your bank to apply for a loan. While banks still offer personal loans, today you also have the option of getting online personal loans.
Getting a loan online streamlines the process. You compare rates and prequalify online. You apply on the lender's website instead of visiting a bank. You get an instant decision, usually within minutes, and the lender deposits the money directly to your bank account in a matter of hours.
The Advantages and Disadvantages of Online Loans
Lending experiences vary by lender and the type of loan you apply. However, as with any type of credit, you may encounter both benefits and drawback of online loans.
PROS
Convenience
With online loans, you can complete the entire loan process from your computer or, in many cases, your mobile gadget or phone. Most banks offer an online loan option, but you still need to visit a branch to complete the application.
"No Credit Checks"
Online lenders consider other matters than just your credit score when making a loan approval decision. Lenders will seek other information from you such as your income, address, employment history, and bank details.
No-risk Estimates
Most online lenders allow you to pre-qualify. This way, you'll see estimated rates without committing to a loan or affecting your credit score. Traditional lenders usually run a hard credit check before your loan approval is finalised.
Quick and Simple Comparison
It's easy to compare rates of different online lenders. Online prequalification takes only a few minutes. Comparison sites allow borrowers to see loan offers from multiple lenders after filling out a single application form. You can also check out the lender's loan calculators to see how your monthly repayments would look like with the certain amount of money you intend to borrow.
CONS
Not the Cheapest
Yes, most online loans have lower interest rates, but they're not really the cheapest in the market. Online lenders vary according to their terms and conditions, so you may get different rates from each one. It's essential to compare rates from multiple lenders before you take out an online loan.
Predators and Scammers lurk
Reputable online lenders compete alongside predatory online lenders. Reputable lenders check your credit and your ability to repay the loan, with an APR that top out at 36%. Predatory lenders advertise that they don't run credit checks, so be extra cautious with them. You pay the cost of this added risk, in the form of interest rates that could go as high as 700%.
How to shop for an online personal loan?
Is the site secure?
Before you provide your personal information, always ensure that the lender's site is legitimate and secure. This typically means that the URL starts with "https" instead of "HTTP." You should see a little lock symbol beside the URL, which means it is a secured site. Most reputable lenders also have a badge or icon that displays their security certification.
Does the lender do a credit check?
A reputable lender checks your credit, if not, other important personal information relevant to your finances. Many new online lenders consider additional factors, such as your income and employment history or profession, but in conjunction with your credit score and credit history. If an online lender says they do not check your credit at all, consider it a red flag.
How much is the APR?
The sum of the interest rate and all fees is known as the annual percentage rate or APR. The APR that will be quoted for you largely depends on your credit rating. Financial experts and consumer advocates agree that 36% APR is the acceptable limit for an online loan to be affordable to any borrower. If an online lender offers rates above 36%, it indicates that the loan is unaffordable, even if the monthly payment fits your budget.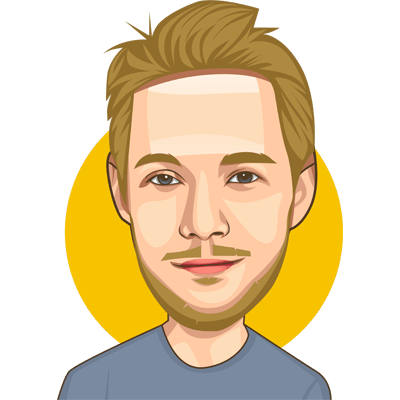 Hi There My Names Martin! I'm a huge sports fan fancy myself as the next Lionel Messi.. Ive been writing for the last ten years mainly in the financial niche.