Provident loan pros and cons
---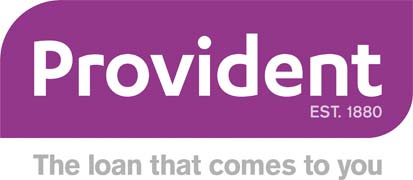 Provident Loans
When you're looking to borrow some cash, arranging to have a loan delivered straight to your home can be a direct and convenient option. This option actually exists and it's called doorstep loans.
It won't be a struggle to find doorstep loan lenders as there are many in the market. One of the most prominent doorstep lenders is Provident. But, before we check out this loan provider, let us first understand what a doorstep loan is.
What is a Doorstep Loan?
Doorstep loans are also called home credit loans or home loans. They're a type of personal loan. It's pretty simple to understand as the name suggests – it is cash loans that are delivered to your doorstep. An available agent of the lender will then pop up to your home on a weekly basis to collect your loan repayments.
Doorstep loans give customers a chance to discuss their financial needs and personal circumstances face to face with the lender's agent. Many people prefer this type of loan service or debt because it allows them to manage their repayments in their home at a time and day that suits them.
How do Doorstep Loans work?
First, you need to determine how much loan you need to borrow and decide on the available number of weeks you'd like to make repayments. Start your loan application online, and you'll find out in minutes the information if you've been accepted in that principle of the loan.
The application process of your loan is completed with a home visit. The agent who will come to your home will carry out an affordability assessment to ensure the loan is manageable and sustainable for you and discuss with you the pros and cons of the cash loans. You will need to provide proof of your ID, address, and your income. You also need to let them know of your outgoings.
If your loan is approved, an agent of your lender will deliver the loan or debt to your home. And, he will do the same to collect your repayments from your home for your loan.
It is worthwhile to note that just like other types of credit or debt, a doorstep loan can either have a positive or negative impact on your credit rating, depending on how well you manage your loans. To be safe, make sure you make repayments on time if you want to maintain a good credit rating.
For a doorstep lender to discuss your loan legally in your home, you must request this to happen in writing a complete information on your application form. This is what is known as a 'request to call'. It simply means you have agreed that a company representative or lender's agent can come to your home and discuss with you the loan you are applying.
Benefits of the Loan  
The convenience that doorstep loans provide is really its top benefits. The fact that an available agent will come to your house to issue your loan, and then return every week so you can make repayments is such a huge convenience for your credit union.
You also get a chance to the agent face-to-face and talk about your loan if you have any questions or problems about pros and cons of the loan.
If your credit rating is not good, this kind of  loan is a viable option for you. Take it as an opportunity to improve your credit score by not missing or delaying any payments.
Drawbacks of the Loan 
The only disadvantage of doorstep loans is the interest rates. They are slightly higher than other forms of lending or borrowing. This is understandable because of the convenience, the extra effort,  information and services of the agents it provides for the union.
Doorstep loans small, short-term loans, unsecured, so they are not suitable if you need more than £1,000 for your first loan.
About Provident 
Provident Financial plc is a British sub-prime lender. It is also described as a "doorstep lender", and is based in Bradford, West Yorkshire. It specialises in credit cards, home collected credit (HCC), online loans, as well as consumer car finance. It is listed on the London Stock Exchange and is a constituent of the FTSE 250 Index.
In the UK, Provident Financial plc trades under several different brands. Among these brands include Vanquis for its credit cards, Provident Personal Credit for its home credit operations, Satsuma for its online instalment loans, Glo for its guarantor loans, and Moneybarn for its vehicle finance operations.
The home borrowing or lending operations are based in the head office building on Godwin Street in Bradford, Vanquis Bank is based in London with purpose-built premises located in Chatham, Kent and Moneybarn is based in Petersfield, Hampshire.
Provident Doorstep Loans
Provident's home credit business or doorstep loans lend to people in their homes through a network of local agents or representative, providing them the pros and cons of the loan or debt. Out of an estimated three million people who borrow cash from home credit providers, one million place their business with Provident's home credit, giving the company an estimated 60% market share as of 2013.
All of the Provident employees carry official ID, so you'll always know who you're talking to. Provident loans have no hidden charges or fees for late payments. If you encounter any problems repaying your loan or debt, their agents will be able to discuss your circumstances and help you get your account back on track.
With Provident's, you can borrow anywhere from £100 to £1,000 that can be repaid over 13 to 52 weeks. APR is 1557.7%. Loan amounts are all subject to affordability.
Provident  Loan Customer Reviews
If you search online, you'll see that Provident received a high rating in terms of customer service. Happy customers claim that this borrowing or lending company provides fast and good service. Agents and representative are friendly and easy to talk with. Others expressed their satisfaction in term of the agents' professionalism and that they are very good in explaining the loan. With all these praises, customers are strongly recommending Providence, and that they will also avail their services again.
Verdict:
Doorstep loans can provide you with the money you need for emergency expenses. They are unsecured, small, short-term loans,  ideal for urgent expenditures only. They are easy and hassle-free borrowing to apply and process. Convenient as they are, you'll get extremely high interest rates as compared to regular loans.
Among this type of  loan lenders in the UK, Provident is an established name, and it's looking quite good when it comes to its customer service. Majority of its customers are happy and satisfied with its services. So, if you are considering this kind of loan or debt, Provident is a worthy consideration.