Tips for securing a guarantor loan and using them the right way
---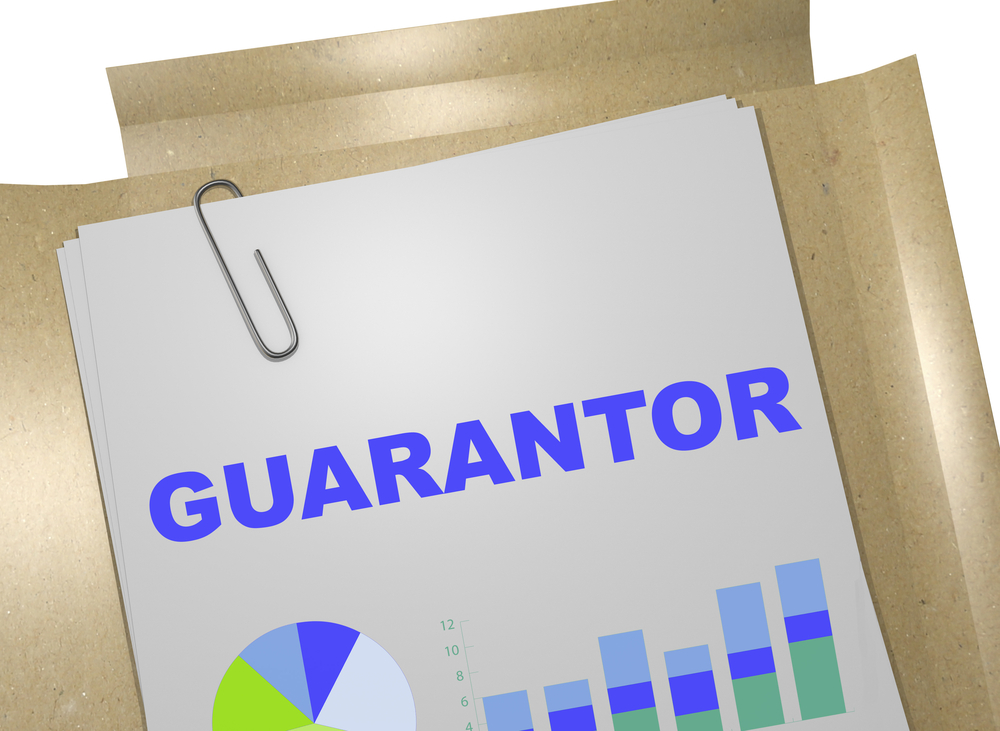 Tips for securing a guarantor loan and using them the right way!!
If you have a poor credit history or have yet to make one because you haven't used any type of credit in the past, taking out a loan from mainstream banks and lenders can be a challenging ordeal. If you want to ensure the best chances of securing that extra funding that you need at the moment, then guarantor loans might be the solution you are looking for.
While establishing a solid credit score is certainly what every borrower in the UK wants to do, it's no easy feat to accomplish. It's a long and painstaking process that requires adequate planning and discipline and this is an undertaking that majority of fresh graduates and young professionals have yet to take.
And perhaps the most frustrating part about building up a credit score is that it can take just a single late payment or arrears for it to come tumbling down to irrelevancy. And it doesn't matter whether it was your choice or not; a single misstep in managing your debts and payment duties can be an instant catastrophe to your credit score.
When you get laid off by your company without notice, a family member becomes rushed to the hospital, or when you get caught off guard by an unforeseen expense, it often puts you in a tough financial situation. This kinds of unexpected situation can deny a person from covering even the most basic of bills like electricity and rent. Now if your credit score becomes blemished for any reason, it would be difficult for you to secure any kind of credit in the future.
Thankfully there are Guarantor Loans that you can consider 
Many lenders in the UK understand that there are plenty of potential borrowers – good paying ones – that are rejected by banks and other mainstream creditors simply because their credit history is insufficient enough to qualify the standard borrowing criteria. That's why they have designed guarantor loans to cater these kinds of borrowers and their need for financing.
Today in the UK, guarantor loans are one of the most widely used financial products in the lending industry. As a matter of fact, there is an abundance of lenders both online and offline, that offer competitive guarantor loan deals with flexible payment terms that are often tailored to a borrower's specific needs and present financial situation.
But because guarantor loans cater unique borrowers, they also follow a lending process that is different from the majority of other credit products in the market. One primary factor that separates it from the rest of the pack is the need to include a suitable guarantor in the debt agreement. Aside from that, however, taking out a guarantor loan is relatively quick and easy and it's even possible to enjoy same day funding from an online lender through a completely online transaction.
Whether you obtain the money that you requested for in the same day, the next day, or a bit longer, will depend heavily on your qualifications. So you can enjoy the best chances of getting approved in the fastest time possible, here are three solid tips that you can follow:
) Secure a suitable guarantor before you apply
Having a suitable guarantor that satisfies the lender's specific set of requirements is first and foremost, the most important factor in getting approved with ease and instance. For this reason, be sure that you know what the lender's criteria is for an acceptable guarantor before you make an application. It's natural to have some confusions while you review the guarantor requirements but you can easily counter this minor hurdle by contacting the lender for clarifications.
Aside from that, it would be best to discuss to your chosen guarantor what his or her responsibilities are as a co-signer in your loan agreement. Never disclose any information to your guarantor that would potentially risk your application from getting denied such as his or her credit score and financial standing. With that being said, it might be in your best interest to opt for a guarantor that you share a strong relationship with such as friend or family member.
2.) Maintain an active communication line at all times
One of the reasons why your application can drag on for days and even weeks is if your lender will not be able to reach you during the loan processing period. While it's certainly possible to complete your application purely online, there is a chance that the company will contact you and your guarantor via phone for security reasons.
It's possible that your daily schedule would prevent yours from actively accessing your phone throughout the day. If such is the case, simply tell your lender on the ideal time in which you can be reached.
If you can only be reached during work breaks or when you arrive home after work for instance, then the lender will typically be willing to call you during these times as long as you notify them in advance. Your guarantor should also follow the same action to ensure the best results.
) Complete the requirements
The requirements that you need to meet for your guarantor loan will vary from lender to lender. There are those who will require you to submit different documents like payslips and copies of your utility bill payments and the like. Lenders do this simply to confirm the information that you have entered in your application formats such as your personal identity and address.
The best thing to do to ensure that your application becomes approved without delay is to submit as much information and documents that your lender requests from you even if they are optional. If you manage to complete and submit every information, question and supporting documentation required from you, it would help prevent the lender from making further requests once your application begins its processing.
With that being said, it would be wise to carefully go through your application with the intent to provide any and all that your lender asks you. Never give in the temptation of making short-cuts with the belief that it would hasten the transaction as it would only result in the opposite.
The best way to use your guarantor loan
Taking out a loan is an inevitable path for most of us in the UK. Sometimes, its the only viable option to cover major purchases like buying a new car or home and paying off numerous existing debts that is becoming extremely difficult to handle. This is the reason why guarantor loans have become increasingly popular to many people all over the country.
Guarantor loans are quite flexible too. You can borrow a moderate loan from £1,000 – £5,000 or a large one for £15,000. The same can be said for its payment terms. You can avail for an equally spread repayment agreement for 12 months or as long as 60 months. With this kind of flexibility, guarantor loans have become the ideal options for many borrowers and financing purposes.
However, it's important to note that every kind of loan is still a debt. You will need to pay off the money that you borrowed according to the agreed terms and conditions plus some interest rates. That's why it's important that you use the loan proceeds in the soundest reasons possible and they could include:
1.) Consolidating debts
One of the best ways to use a guarantor loan is to consolidate any and all debts that you may have. With the kind of fast-paced world, we are living today, where you can make a purchase with just a single swipe of your credit card or complete a cash advance in a single day, it's easy to get drowned in an avalanche of debts and payment commitments. When this happens, your management skills will be tested to the limit and one small misstep can result in unwanted penalties and arrears because of late payments.
To avoid putting yourself in such a stressful situation, simply take out a guarantor loan that is enough to cover all of your existing debts and payment commitments so you will only be managing one single loan and repayment; that is your guarantor loan. And because guarantor loans are quite flexible, you can simply opt for a payment term this perfectly suited to your monthly earnings and outgoings. This will not only allow you save money if the interest rate of your guarantor loan is cheaper than the combined interest rates of your existing debts, it will also relieve you from the burden of having to handle multiple debts all at once.
Aside from consolidating debts, you can also use your guarantor loan to drive home that brand new car that you have always needed. As you might already know, automobiles become increasingly troublesome as they age. The cost of maintenance and repairs will continue to increase every year to a point where purchasing a new one becomes the more practical and economical decision.
So instead of sticking to your old car that is already on a costly life-support, buy a new one and enjoy numerous benefits such as a more affordable insurance, road tax, and premiums. Newer cars also have more economical engines and designs that will help you save more in fuel costs. Plus, it's just a whole lot safer for you and your passengers as well!
But the reality is, only a handful of us in the UK have the financial means to buy a new car instantly. It takes years of savings and by this point, your old card would have already dealt you a hefty pile of bills on maintenance and repairs. This is where guarantor loans come in: to help you purchase that much-needed brand new car ASAP with a monthly payment term that is ideal for your budget. It's also a great solution for people with less than perfect credit scores.
) Educational Advancement
One of the best feelings in the world is to work in a dream job. After all, our jobs play a vital role in our overall happiness and fulfillment in life.
But before you can land that dream job that you have always wanted, you may need to finish a certain course or degree first. The years you need to complete that course might not be a problem for you but the potential cost could be.
If the overall cost of schooling is simply too much to bear, you can use a guarantor loan as a viable solution. This kind of financing route will provide you with a number of great benefits:
It allows you to enroll in a course that was originally inaccessible to you due to financial reasons.
It will help you land that dream job that will be key to your future happiness and fulfillment in life.
The spread repayment term is suitable to your budget.
The application process
When you apply for a guarantor loan, the first step in accomplishing it is by filling out a form that will request some basic information about yourself, your guarantor, and both your financial standing. You will also need to enter the amount that you need and its payment term as well.
Once the lender takes holds of these key information, they will then design a loan agreement that is suited to you and your present circumstances. If there are no issues in the process, you can have the money that you requested for in a few days and sometimes on the same day depending on your lender.
Final thoughts
When you are considering taking out a guarantor loan, it's not only important to choose the ideal guarantor but also the right lender as well. While you can easily find a list of reputable lenders online, there are those who practice exploitative deals and transactions that are simply not bound by law.
To ensure that you are taking out a legit loan product, always make sure that the lender you are dealing with is registered by the Financial Conduct Authority or the FCA. The FCA is the governing body in UK's loan industry which means if the lender has an FCA license, it adheres to certain laws and regulations that are designed to protect borrowers.
You can check out a lender's FCA license at the bottom-most portion of its website. You can also visit the FCA's website and personally check if a lender is registered.