Borrow from £100 to £25,000
We Cater For All Types Of Credit History So Dont Worry If You Have Poor Credit! We Can Find A Solution For You! Our Application Process Only Takes Two Minutes From Start To Finish!
Apply For £ 50 - £ 1,000
Fast Payout
No Fees
Secure Application
Available 24/7
Bad Credit
PERSONAL
Loans
N Whole of Market panel
N Trusted panel of lenders
N From £1,000 to £25,000
N Rates from 5.7% to 278%
N 3-36 month repayment
SHORT TERM
Loans
N Online decision
N Responsible lenders
N Borrow up to £3,000
N Rates from 278% to 1576%
N 3-12 month repayment
Representative example: £500 borrowed for 5 months. Total amount repayable is £991.85 in 5 monthly instalments of £198.37. Interest charged is £491.85, interest rate 236.1% pa (variable). Representative 481.6% APR.
This is the most common question that I tend to hear on a daily basis people really don't understand the difference between Unsecured Loans and a secured loan, so hopefully this article will go some way to explaining the difference and how you can get the most out of each type of loan including payday loans.
One thing to note these types of loans are two very different animals the differences are quite considerable specially if the amount you are looking to borrow is anywhere near the £25,000 mark this all come to in greater detail further down the article.
Unsecured loans why are they important, what do they do, who funds them I will go through these and hopefully shed some light on them for email. Firstly why these important it is important as they make up quite a large chunk of the finance market this being the market the banks rely quite heavily this type of loan is simply a loan where you do not need any types of assets or guarantors you just need to be after show that you can clearly afford to make the monthly repayments to the lender as and when the banks require them which is normally the same day each month and that your current credit score proves that your credit worthy i.e. you haven't mislaid payments on credit before as this will more than likely affect your chances of getting a loan. One thing to bear in mind if you do have poor credit don't worry don't panic there are still options in the market for you for example we cover all types of loans for people with good credit or people with poor credit.
These types of loans I would always suggest are a lot more favourable than the secure type of loan if you looking at secure type of loan this basically involves you putting your house car or having a guarantor against the loan amount these things will become at risk should you fail to make the monthly repayments.

Yes is a very simple quick easy process is all you need to do is fill in your details in the box above and that will be sent straight for underwriting this means that the lender will look at your application decide what category you fall into good credit or poor credit and decide what rate of APR will be willing to lend that.
Who Supplies These Loans?
Traditionally banks and build societies which would be where you'd go to get a loan your parents probably told you that they used against see the bank manager directly and asking for a bit of money this has changed quite considerably these days you don't know your bank manager any more is all you know is the online form that you filled out. The standard process for applying for a loan these days is as follows fill out your details online including your job history and how much you currently earning per month and per year once you've done that your form will be sent off to the lenders who will credit check you that will come back with a simple yes or no should you fall into the yes category for that lender they will then look your application in greater detail look at the APR that they will be offering you they will then more than likely contact you via telephone to discuss your options at that point you can pick your monthly payments how long you want the loan for and what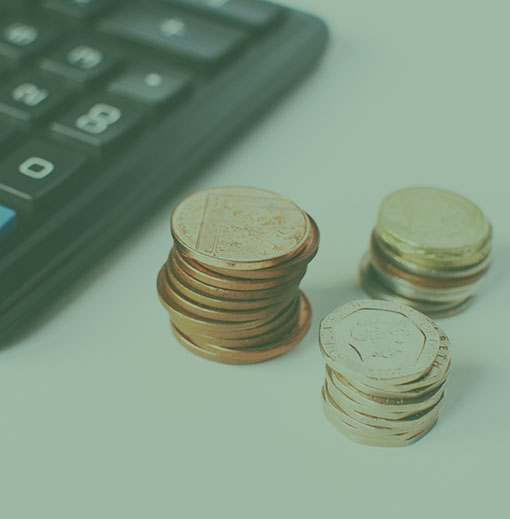 How Big A Loan Can I Get?
This again will depend on the individual company that is supplying the funds for your loan commonly an average loan is between 3 to 5000 but can go as high as 25,000 this is oversee dependent on your credit score and a loan of this amount you would be required to have a good credit score and be able to afford the monthly payment pretty comfortably on average monthly payment for this type of loan would be about £350 a month.
There are a lot of pros to getting an unsecured loan they can be an extremely easy and efficient way of getting your hands on some fast money they do also offer flexibility in the term of the loan from one year to 2 years up to 5 years this will allow you to alter the amount you want to pay should you find the one year repayment touch high you can spread the repayments over five years but please do bear in mind that this will end up with you paying a lot more back to the company then you would if you had a one-year agreement. Some lenders will also offer you the opportunity of a payment holiday to should you be a bit short one month your car breaks down your children need new clothes you can have a payment break for that one month and restart after again do bear in mind that they will then pop this on to the back your loan and you will pay the interest for that month you don't pay so in short she will end up paying back a little bit more.
What you will find in general is the best APR of the people that want to pay the loan over 3 to 5 years so should that suit you this loan is probably the ideal option for you it is also worth speaking to someone like us who will have a look at the whole market for you as you can really get a lot of different types of deals within the market don't just take the first one you see that would just be naive.
To please take this opportunity to fill your details on the form above and send that through to me I will instantly have a look at the best option for you and contact you back either via email text message or if you're very lucky I may even give you a quick.
Bad Credit Loans
Long Term Loans
Guaranteed Loans
Guarantor
No Guarantor
Payday
Quick
Unsecured Loans
Logbook