Borrow from £100 to £25,000*
We Cater For All Types Of Credit History So Dont Worry If You Have Poor Credit! We Can Find A Solution For You! Our Application Process Only Takes Two Minutes From Start To Finish!
Apply For £ 50 - £ 1,000
Fast Payout
No Fees
Secure Application
Available 24/7
Bad Credit
PERSONAL
Loans
N Instant Decision
N 60 Second Application Form
N From £1,000 to £25,000
N Rates from 4.7% to 278%
N 3-36 month repayment
SHORT TERM
Loans
N Online decision
N Responsible lenders
N Borrow up to £995
N Rates from 278% to 1576%
N 3-12 month repayment
Representative example: £500 borrowed for 5 months. Total amount repayable is £991.85 in 5 monthly instalments of £198.37. Interest charged is £491.85, interest rate 236.1% pa (variable). Representative 481.6% APR.
How Will My Application Work?
Secure Payout
Our secure technology platform will present your application to a panel of lenders to help find the best loan for your personal situation.
Paid Into Your Account
Once your application is has been accepted by one of our lenders and you could receive payment within 24 hours.
Credit Problems*
Our panel of lenders can help applicants no matter what their credit history, all histories are considered.
What Is an Unsecured loan?
---
Personal loans are the same thing as an unsecured loan. Personal loans are a form of unsecured credit. They do not require you to provide an asset (e.g. jewellery, car, house, etc) as collateral for the money you borrow. So, you don't put any assets at risk.
All Credit Histories Considered – Unsecured Loans In The Uk
Life is unpredictable. There'll be times when things happen that you aren't financially prepared for. These types of situations are normally urgent, but cost money that you don't have. When this is the case, getting an unsecured loan can be an option.
You've probably heard the term before, but never took the time to understand it. This lack of understanding is the reason most people are reluctant to get an unsecured loan. Before you get an unsecured loans, there're are a few things you must understand.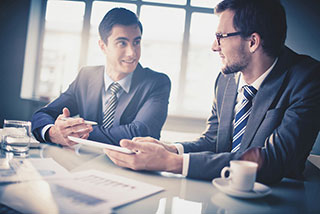 When can i get an unsecured loan
When a person considers getting an unsecured loan it's normally to help with the many expenses that come with weddings, education, debt consolidation and the many other personal reasons. The person receiving the loan has up to 6 months or 10 years to repay the money depending on the terms agreed upon.
The interest rate on an unsecured loan is normally between 9% and 15%. With these high interest rates, you must ensure that you're getting the unsecured loan that's right for you.
What makes an unsecured loan so attractive is that you don't have to put up any collateral to get the loan. On the other hand this is why there is so much risk involved for the lender. With the risk being so large the lender must command higher interest rates on each unsecured loan.
Another good thing is even if a person has bad credit they can still consider getting an unsecured loan. If the lender thinks that you are capable of repaying the money then you may receive the loan.
With an unsecured loan you can get anywhere from $500 to $25000 without having to put anything up for collateral. This will come in handy especially when you need to have money right now to deal with very important issues.
In life there're things we have no control over and there're some times things that you'll have to spend money for. Getting a secured loan might not be the best option for you especially if you have nothing as collateral.
When you decide to get an unsecured loan the process should be as painless as it could possibly be. If its your first time getting an unsecured loan, you'll want to make sure that you're making the right decision. This is where we will do our best to help you.
If you know that your credit is good and you need the loan to do something important then you should not hesitate to get an unsecured loan. In some cases you will still be able to get an unsecured loan despite your credit history.
For you to get the right loan the only thing you will need to do is take some time to fill out a short form with your information telling us a little about you.
This type of information will allow us to connect you with the right lender so that you will be able to get the loan that you deserve. You will never again have to be worried if you are getting the right loan because we will handle all of that for you.
There is no reason that you should not be able to get the money that you need to do the things that you want. Often times getting a secured loan is not an option for you. Every person does not have the collateral they need to get a secured loan and will have to consider getting an unsecured loan. There is nothing that you should be afraid of when getting an unsecured loan especially if you understand exactly what your getting when you decide to get one.
Unsecured loans can really help especially in times when you need to move forward. There's no reason for you to be stuck in life with no other options. An unsecured loan, may be the thing you need to handle those bills you aren't prepared. Your peace of mind is important and an unsecured loan can help you to keep it.
By now you should understand how an unsecured loan works and if it's the right thing for you. If you know that you're ready to move forward right now take some time to fill out one of our forms to get started today.
Must I Have A Guarantor??
---
This is probably the most common question we get on a daily basis. The simple answer to this is a no but it will depend on your credit history. If you credit score is poor it would definitely benefit you to have a guarantor or some kind of load repayment assurance but this isn't final should you not have these, there are still options available to you.
What's In It For Us?
---
Well were not a charity so we need to earn money somehow. We work in a different way to others in the market, you will never have to pay a fee nor will we receive a commission from the lender so you can guarantee we have your best interest at heart not the lender that pays us the best. The panel of lenders are ordered so that you get the best outcome for your loan search.
How Do I Apply?
---
If you want to apply today please take a few minutes out of your day to fill in the online application form. Please make sure your as accurate as a possible as this will help provide you with the best solution for your needs.
How Long Does It Take To Get Paid Out?
---
This depends on the lender that accepts your application, but usually within 1-3 days. Some lenders have a complete online journey and some lenders may require more documentation or prefer to call. Also how responsive you are to the requests of the lender.
What Happens If I lie On My Application?
This has happened before and for obvious reasons this isn't good practise and will never end up in you getting the loan you want. Please be aware by lying you will only be wasting your time and that of the lenders, they have control measures in place to stop such a thing and will always check your application to the best of there ability.
Lying on your declaration and receiving money from the lender and can be and will be classed as fraud with the relevant legal proceeding taken to recoup the funds.