Loans for Poor Credit
Although references vary, poor credit means you have a score just below the good credit rating. It is somewhere between the good credit and the bad credit scores. A poor credit score ranges from 500 to 579, and 300 to 499 is already considered a bad credit score. Some find it hard to get a loan approved with a poor credit score because lenders consider them as risky borrowers.
But, looking for lenders that will offer you a loan if you have a poor credit rating isn't that bad. You still have a lot of options when it comes to personal loans, and these loans come from reputable lenders. You may have defaulted on a loan or missed credit card payments in the past, but it doesn't mean you are forever banned to get a loan.
What's even better about these lenders is that they will only conduct a soft credit inquiry when you apply for them to find out what rates they can offer you. You should apply to as many lenders as possible that use a soft pull, and compare the rates. A soft inquiry lets you see the details of the loan without formally applying. This means your credit score will not be affected, so you don't have to worry about damaging it further.
If you are offered a loan with a poor credit score, expect that the interest rate, fees, and charges are higher than those loans for people with good credit. Lenders may not grant you a loan because they fear you might fall behind on repayments or maybe not pay at all. The high interest rate on poor credit loans is the lender's way of compensating for the risk of lending you money.
What are the options for poor credit?
Unsecured Personal Loans
You may opt for unsecured personal loans if you have a poor credit. You can get the money you need without having to use your personal property or asset as security for what you will borrow. Although these loans have sky-high interest rates, they are then nothing for those with poor credit.
Secured Personal Loans
In contrast, if you want to get a lower interest rate, a secured loan is another option for you. You use your property as collateral for the loan, so you can get a larger and possibly lower percentage cost than if it were unsecured.
Logbook Loans
Those who have a poor credit, but are non-homeowners can opt for a logbook loan. This type of loan is secured against any vehicle such as your car, van, or motorcycle.
However, you must be aware of the consequences of secured loans in the instance that you can no longer make the repayments.
Payday Loans
If you are looking for small, short-term funds, payday loans have always been a quick way for those with poor credit for getting cash. Perhaps you just need £200 or £300 to cover expenses until your next paycheck, payday loans are very helpful. You even borrow up to £1,000 for over thirty days. This loan can help people who have a poor credit rating in times of unexpected financial emergencies.
Doorstep Loans
With a poor credit history, doorstep loans, also called home credit, are also a helpful option. You can borrow up to £2,500, depending on the lender, and it is subject to affordability. With service to your door, people with poor credit often use this type of loan for unplanned expenditure such medical bills or your car needs some immediate fixing.
P2P Loans
Peer-to-peer or P2P loans are also a good choice if you have poor credit. P2P lenders let you borrow money from investors rather than a bank or building society. It works like a bank, only that the interest rate for the investors is higher. The interest rate will be higher than that of banks, but it is a viable option for those with poor credit. Peer to peer lending can offer better deals than some traditional loans.
Credit Unions
Another alternative that you can also try is the credit union loan, which is offered by community-run co-operatives. Credit unions are also good sources of financial services for people with poor credit.
Loans from credit unions are also much easier to get that from a bank because the credit standards of credit unions are often more lenient. Since they are not-for-profit entities, they can offer loans and other financial services much more cheaply than profit-driven banks. However, you first need to be a member of the credit union for you to qualify for a loan.
Instant Loans Online
Instant loans online are also a viable alternative for you. Their same-day processing can provide you with the money you need quickly. Many people who use these short-term loans can appreciate these alternatives when there are no other options available. For those who have poor credit, it comes as a relief to get an instant loan.
Guarantor Loans
If you have a poor credit score, you can also get a guarantor to help you obtain the funds you need. With this type of loan, you need another person with good credit and stable income to agree to cover the loan payments if you can't pay them. With a guarantor, you can be offered a lower interest rate.
Loans with a guarantor are very popular as well because you could borrow between £100 and £15,000 with a close friend or family member guaranteeing your loan repayments. A guarantor loan is much cheaper and more flexible than some other forms of poor credit borrowing.
Useful Tips
Getting a poor credit loan is an opportunity for those with poor credit repair their credit score. If all repayments are done promptly for a poor credit loan, it would show that the borrower is reliable.
All loans come with certain risks, which is why you should always make sure that you could afford repayments before you take out any loan. If you don't make repayments as agreed, you could end up heavily in debt and ruin your credit rating even more.
If you do choose to get a poor credit loan, compare all your options carefully to keep your cost down and make sure you can manage the monthly repayments without compromising other monthly expenses.
For you to get a good deal on a loan regardless of what you might need the money for, you'll always be able to access the best deals when you have a good credit rating. Shop around for the loan that will best suit your personal needs, and work on improving your credit score so that better options become available to you.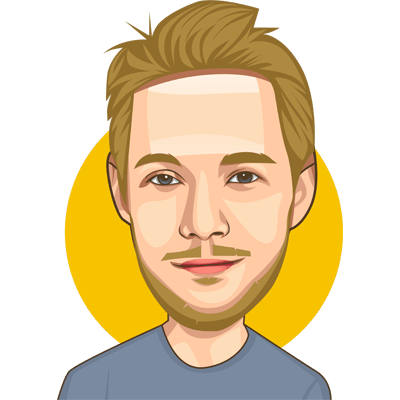 Hi There My Names Martin! I'm a huge sports fan fancy myself as the next Lionel Messi.. Ive been writing for the last ten years mainly in the financial niche.