What is a crisis loan?
---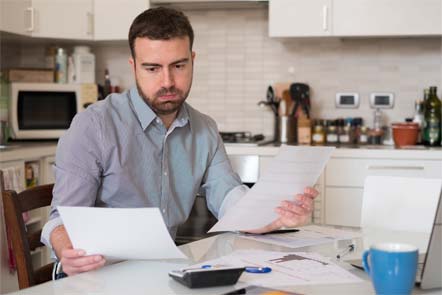 Crisis Loans
Money struggles and financial emergencies can be hard to handle and no one wants to be in a crisis position. However, things happen and we have no control over it. If this happens to you, don't worry, it's not the end of the world. There is still an option for you to get the money you need and since you are in crisis, you don't have to pay for interest. Yes, you read it right – no interest! This is what they call the crisis loan. Let's familiarise crisis loan, shall we?
What is a Crisis Loan?
A crisis loan is a loan with no interest made from the Social Fund. Its sole purpose is to address urgent financial needs especially if the borrower has no other option. As the name suggests, these loans are specifically designed to provide aid and financial support in times of emergencies or disaster.
Who is eligible for a Crisis Loan?
Any individual who lacks the funds to handle urgent and immediate expenses may apply for this loan. It is not a requirement for a borrower to be a recipient or claimant of a benefit to be eligible for a crisis loan. In case you have received and is anticipating the first payment, you opt to apply for a crisis loan so that you will have enough cash to help you if the benefits office has not yet given you the applicable funds.
How do I qualify for a crisis loan?
To become qualified for a crisis loan, you should be at least 16 years old or more and lack the necessary resources that can meet your immediate needs and/or your family's. You should meet certain factors in order to receive payment, which includes expenses during a disaster or an emergency situation. The situation should pose possible severe risks and damages or risk to a borrower's or his/her family member. Furthermore, the crisis loan should be the only way to prevent potential serious damage and risk. An emergency is usually an unforeseen incident or a pressing need, which requires an urgent action or remedy. A serious risk on one's safety and health is beyond a simple inconvenience or discomfort but does not require urgent medical attention. Although a crisis loan may be the sole method of preventing serious damage and risk to an individual's health and/or safety, there should be alternative methods to reduce or remove the risks permanently since because a crisis loan is just an immediate remedy.
How do I obtain a Crisis Loan?
If you want to obtain a crisis loan, you either have to write a letter or call the loan provider over the phone. Telephone applications are now available in most areas. However, the law requires them to have the borrower's written application, either through a form or through a letter.
If you will apply for a crisis loan over the phone, you will be informed of their decision immediately. If they grant you the loan, you must sign an agreement on how you must settle the loan before you receive the loan proceeds. You need to put this in writing, and you may have to visit their office to accomplish this. If they decide against your application, you will receive a written decision from them.
You must include all pertinent crisis details and how the crisis loan can improve your situation by preventing serious risk to your family's and your own safety and health. You will be informed about their decision in writing. The payment will be sent to you once you have signed an agreement on how you will settle the loan.
What are the purposes of a crisis loan?
There are no hard and fast rules on how a crisis loan should be spent. Loan applications are usually for an immediate and urgent need wherein living expenses are the most common reason for obtaining a crisis loan. You may need it for emergency expenses, for instance, your washing machine suddenly broke down or perhaps any home appliance that you need to fix it immediately. Or you may need the money for everyday expenses because you might have spent all or lost your money and your next paycheck is not anytime soon. Take note that crisis loans may not be used for very urgent and emergency reasons such as medical expenses, eyewear or dental treatment. Housing costs such as down payment for accommodation, payment for renovations and mortgage or home repair expenses are also not qualified for crisis loans. However, it is possible to use it for paying advanced rent but the landlord should not be any local authority, to settle charges for lodging, or to pay for intermittent expenses such as cleaning septic tanks and to fund minor house repairs. Crisis loan can also be used to install or buy a telephone unit or pay for call charges. Running costs for vehicle repairs may be considered.
How to repay the loan?
You will need to sign the loan agreement especially the terms of the settlement before you can receive the funds. The rate of repayment is in the range of 5% to 12% of your salary, based on other expenses you may have per month. Normally, you have 104 weeks to repay your total Social Fund debt of the crisis loan. Your repayments can also be taken from the benefit given to you if you are receiving one.
Conclusion
Crisis loans are a small and interim type of loans. They are very helpful because you will not pay any interest. However, you must remember that they are only for immediate or emergency expenses. These loans are designed to aid you in times of financial struggle when there is no other help available for you. Therefore, you should not use crisis loans to cover any long-term financial issue you have.