Tesco Loan Calculator
A loan gives you the spending power you need. Whether you're planning to purchase a car, make some home renovations, go on a holiday or consolidate your debts, it is more affordable with a loan because you get to spread the cost of paying it back.
When it comes to loans, banks are the best places to go to for cheap loans. High street banks in the United Kingdom offer the lowest APRs and flexible loan terms. However, only those with good credit rating can benefit from cheap loans. So, if you don't have any problem with your credit record, then get a bank loan.
You'll find a long list of high street banks in the UK, and Tesco is one of the banks worth checking out. Use their loan repayment calculator to know the cost of the loan you are looking to borrow. Enter the amount you wish to borrow and it'll show you an example of what you might repay.
If you are given an offer, your rate and payments may be higher depending on the assessment of your circumstances and financial behaviour. The results you get from the loan calculator are only for illustrative purposes.
A sneak-peak of Tesco
Tesco is actually one of UK's largest supermarket chains, having several stores across the country. Today, Tesco has its own financial solutions provider, the Tesco Bank.
They launched Tesco Bank in 1997 to provide more benefits to their customers. At that time, the bank was half-owned by the supermarket chain and by the Royal Bank of Scotland. In 2008, Tesco got its own independent operating license by buying the Royal Bank of Scotland share.
The strong brand name of Tesco has helped the bank grow fast. Today, it has millions of customers nationwide. Tesco Bank offers a wide range of financial products including loans, mortgages, credit cards, also saving products and accounts.
Tesco Loans
Tesco offers personal loans to both new and existing customers. The APR for the loan depends on the loan amount and your personal circumstance. It is understood that in banks, as part of banking standards, all applications go through status and credit reference check.
Tesco loans have fixed interest rate on their loans. This means that you will always know how much you will have to pay each month, so there is no surprise cost increase. You won't have to worry about set-up fees as well. With Tesco, payment breaks may be available at the start of the loan period, if you are eligible.
Tesco offers loans between £1,000 and £35,000 that are payable over one to ten years. Tesco has one of the cheapest rates in the personal loans market. Their advertised representative APR is 3.3%
You can benefit more from Tesco if you are a Clubcard holder because you can get better rates. If you got one, always remember to have the Clubcard number with you during the application process, as this will be asked of you.
However, if your credit score took a fall down recently, you might want to look elsewhere. Any type of bad credit history is not accepted in Tesco.
With Tesco, you can apply using their online application service or you can call the bank's UK based call centres if you would rather talk to someone.
After you've completed the application form, you'll get an instant feedback.  Tesco will post your loan agreement for you to sign and return along with extra documents require, which include bank statements or wage slips to back your application up.
You will need to provide your banking details, monthly earnings, details of any other credit you have, mortgage or rent payments, employment history, and your address history for the past three years.
Once you're done sending the requirements, wait for the final verdict on your loan in about three working days. If your loan is approved, expect a confirmation letter from Tesco. After which, you can have the funds in your bank account within three working days.
For further convenience, Tesco provides mobile banking app that allows customers to check their balance and manage their account easily.
Before you apply…
Make sure that you are eligible for a loan because at Tesco you are not guaranteed a loan, you have to apply to see if you meet their criteria. To qualify for a Tesco loan, you must be aged between 18 and 74, be employed with no probationary period, or have regular income such pension, must have lived in the UK for at least 3 years and must have a UK personal current account.
Think about how your circumstances might change over the term of the loan. If this might affect your ability to repay, consider the consequences and have a contingency plan to avoid bad debt.
Prepare all the requirements before applying. You will need your current account bank sort code and account number, details of your regular monthly income after tax, your credit and store card limits, current balances and time held. You will also need to prepare the details of any existing loan balances and monthly repayments, details of your mortgage or rent payments, your address details for the past three years, and your current employer's address details.
Highlights
Tesco has been around for years now and has firmly rooted itself in the financial world. With the company's strong empire, you won't worry about working with them because you are safe.
Tesco offers one of the best deals in the personal loans market today. And for this, it is expected that they ask for good credit history in return. Most banks usually offer loans with the repayment period of up to seven years at the maximum, but Tesco goes up to ten years. This is rare for the personal loans market.
You can check your balance and manage your loan with ease with Tesco's mobile banking. If you are a Clubcard holder, you will benefit from better rates when making your application.
Tesco is an affordable lender. If you meet the criteria and have all the information they need, Tesco loans are one of the best deals you can find in the market. Use their loan calculator so you can get a picture of how much you will be paying for the loan you have in mind.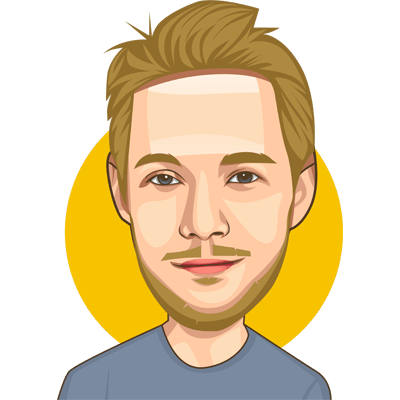 Hi There My Names Martin! I'm a huge sports fan fancy myself as the next Lionel Messi.. Ive been writing for the last ten years mainly in the financial niche.