Why It's Important To Compare Loans
Applying for a loan can be quite a challenge, and loans can be confusing. When you need one, it's easy to be drowned in all the jargons and fancy lingos in the world of loans. You'd end up committing to something that you haven't fully understand.
You know you need the extra cash but there are so many loans to compare and choose. It's hard to understand all of the terms, so it's important to familiarize at least the basics.
When you compare loans, review information such as the provider, the product, the representative APR, total loan cost, and monthly repayments to find the loan that's right for you.
Before anything else, be aware that every time you are refused a loan application, it has an impact on your credit record. But, searching and comparing loans won't hurt your credit score! Only apply for loans that you are confident you will be approved for.
What is an APR?
APR stands for annual percentage rate, which shows you the real rate of interest that you will be paying across a year including other costs such as fees, charges, and service fee. Lenders typically offer and grant the representative APRs to approximately 51% of its customers. This means that you may be offered a slightly higher or lower rate depending on your personal circumstances.
The APR will depend on certain factors such as your credit rating, the amount you intend to borrow, the loan term, and many others. Cheaper loans are mostly reserved for those with good credit scores.
What's the Total Amount Payable?
This is the entire cost of the loan including the amount borrowed, fees, and interest over the period the loan is taken out. This might change if the APR your lender provides changes, as in the case of loans with a variable interest rate.
Variable vs. Fixed
Interest rate can be fixed, which means it will remain the same throughout the duration of the loan term. Variable interest rate can change any time, may it become higher or lower. While you can save from variable interest when it's lower, your monthly repayment won't be the same. With a fixed interest, you can make a clear budget for your monthly expenses.
What is the repayment term?
Repayment terms can be short-term or long-term. Short-term loans are payable over one to three years, while long-term loans are anything over three years and can reach up to three decades. There are also short-term loans that are over as short as two to four weeks or less than a year.
Short-term loans are usually small borrowings, while longer duration loans are for large expenses such as vehicle purchase, weddings, home extensions or mortgage. Short-term loans are ideal for emergency expenditures.
What is a credit check?
As per policy, lenders will perform a credit check as part of the application process. This is to assess how likely you are able to repay the loan.
It involves asking for some information from you both personal and financial. You will need to provide your address, proof of identity, employment history, proof of income, and your current bank details.
The lender, through credit reference agencies, will also verify your personal credit record whether you made late payments and/or missed payments, experienced bankruptcy or had any County Court Judgments against you.
Loan to Compare and Choose
Buying a Vehicle
If you wish to get a new car, a loan can be cheaper than car dealer finance. Getting a car loan will make you a cash buyer, which is the best start for getting a great deal on your new car.
Consolidating Debts
It's a wise move to gather all your debts together into one loan because this will help you get them under control. Some of your current loans may have a high interest rate, so consolidating them into one with a much lower interest rate would be a good option.
Improving Your Home
Home extension, improvements, and renovations are a great way to add value to your home. There are many lenders offering loans specifically for this purpose.
Wedding Loans
A wedding is a joyful and blissful occasion, but it's no secret that it can also be a very expensive one. Most weddings nowadays cost between £18,000 and £22,000 or more. So, it is no surprise that a lot of couples need to take out a loan to cover the cost of their big day. Low-interest personal loans are abundant and are one of the easiest and most convenient ways to fund the cost of tying the knot.
Personal Loans
These loans are mostly unsecured loans, which is based solely on your personal circumstances, such as your earning and your monthly expenses. Lenders rely on your creditworthiness with these types of loans.
Secured Loans
These loans secured against your property, so that you must be a homeowner either own outright or have a mortgage for you to qualify for this type of loan. However, note that if you fail to make repayments, the lender may seize the property you put up to secure the loan. The lender will have to sell it and use the money to pay up the loan.
Getting a Loan with Bad Credit
If you have a muddied credit history, it's likely that you'll find it difficult to get a loan approved. You can find many lenders online who specialise in bad credit loans. These loans are usually short-term with a high interest rate, but you can still get a good deal. Take time to compare the rates and fees as well as other features of the loan offer in order for you to get the cheapest bad credit loan possible.
You can choose whether to get a payday loan, doorstep loan, logbook loan, quick personal loans, guarantor loans, guaranteed loans and much more.
Loans for Young People
Most people find themselves strapped for cash while they are still students or while they are just starting their first job. For students, the most viable choice for you would be a federal student loan, which is repayable once you start working. However, there are also various private lenders offering competitive student loans.
If you have not yet established a credit history, guarantor loans are your best option. A guarantor can be your friend or family member who has a good credit rating and stable employment. He or she will co-sign the loan for you. This way, the guarantor guarantees the loan and shall take responsibility for the loan in case you can no longer repay it yourself.
Important Reminder:
Borrow responsibly. Know the amount you need to borrow and do not take out more than you need. Make sure the loan is affordable for you and repayments are within your capacity. Check the reputation of the lender, compare rates and fees, and don't just jump immediately into anything presented to you.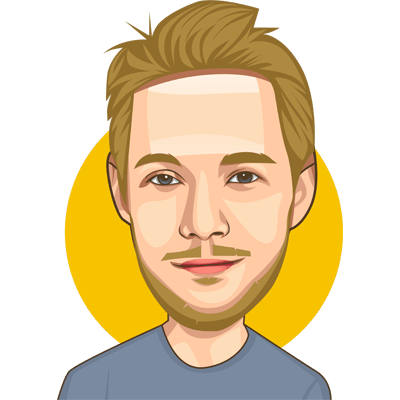 Hi There My Names Martin! I'm a huge sports fan fancy myself as the next Lionel Messi.. Ive been writing for the last ten years mainly in the financial niche.