TSB Loans
Are you thinking of getting a loan from a bank? Loans at high street banks often have the lowest interest rate. However, the majority of banks require their applicants to have an account with them before you can borrow money.
Well, don't lose hope because there is at least one bank in the UK who caters to customers even if they don't have a current account with them. It's TSB Bank.
TSB is one of the very few high street lenders in the UK to be able to transfer funds to a borrower's account the next working day, even if they don't have an existing current account with TSB.
But before we go any further, it is imperative that you know that banks require all their applicants to have a good credit rating. So if you have a poor credit score, don't waste your time processing a loan with them. It might even cause your credit score to get lower.
Are you interest now? Let's take a closer look at TSB Bank.
Company Profile
TSB Bank plc is a retail and commercial bank in the United Kingdom. It is a subsidiary of the Sabadell Group and operates a nationwide network of 550 branches across England, Scotland and Wales.
This high street bank launched in its present form in 2013, with more than 4.6 million customers and over £20 billion of loans and customer deposits. TSB Bank was created from the existing business of Lloyds TSB Scotland plc, into which a number of Lloyds TSB branches in England and Wales and all branches of Cheltenham & Gloucester were transferred, and renamed TSB Bank plc.
TSB Loans
TSB offers personal loans between £1,000 and £25,000 that can be paid back over a loan term ranging from one to seven years.
To apply online for a TSB loan, you have to be an existing TSB customer and have held a current account with them for more than three months. But no need to worry if you're not a TSB customer, you can still take out a TSB loan. You will only need to do this over the phone or you can visit a branch.
There are several options when applying for TSB loans. You'll be able to complete the application online even if you don't bank with TSB. Or, you may call the telephone team or pop into a branch to speak to an advisor personally.
If you want to have an idea of the rate that you could be offered to you, TSB offers a personalised quote that doesn't leave a footprint on your credit record. The benefit of existing TSB customers is that they can receive their funds almost instantly between working hours when approved. For non-customers, it can take up to two working days for the funds to get to their bank account.
To be eligible for a loan, you must have a good credit history and you need to be in the voting age, which is over 21 and must be a UK resident. You must be employed with at least an annual income of more than £10,000.
Aside from having good credit, the applicant must not have been bankrupt or had a CCJ within the last five years.
With TSB, you can take a break with up to two one-month repayment holidays each year. But, of course, repayment holiday is subject to approval. If you take a repayment holiday, you may pay more interest overall.
You are also welcome to pay more whenever you want, so you can pay off your loan fast. However, there are early settlement charges.
Consumer Feedback
It is expected that high street banks, including TSB, have the tendency to get a rating that's low or half the perfect score. Some customers are happy, while some are dissatisfied.
But, TSB scored 2 out of 5 in most customer reviews. This might not sound and look great, but it is one of the higher ratings of the high street bank lenders. Yup, that's right.
This is because high street banks have more product offerings and services. So, each time you read bad reviews of high street banks, you need to consider that these reviews span their entire offering, not just their loans. After going over the reviews, there are mixed opinions on TSB Bank.
Highlights
Unlike most other high street banks, you don't need to be an existing TSB customer to apply for one of the TSB loans. However, you will need to either call them or visit them in the branch to process a loan application.
If you do have a current account with them and have held it for three months or more, you can benefit from being able to apply online. Through their online banking, you can keep track of your loan.
Successful applicants can benefit from two repayment holidays per year for the loan term. But, you will need to take into account that you will be still be accruing interest and you will end up paying more in the long run.
You also have the option to pay off your loan early but expect that there are early repayment charges.
TSB require the criteria you would expect from a high street bank with such an affordable APR.
You will also need to have been registered on the electoral roll. If you live on the Isle of Man or the Channel Islands, you are not going to be eligible as well.
If you are an existing TSB customer, the minimum requirements are slightly more lenient.
Note that the advertised representative APR of 2.9% is only available on loans between £7,500 and £25,000. So, be prepared for APRs of up to 30% for amounts outside of this bracket. The rate given on any amount will vary depending on your personal circumstances as well.
To conclude….
Among the high street banks, TSB offer affordable rates if you have good credit and meet their specific criteria. With benefits such as repayment holidays and management of the loan through online banking, it is worth considering a loan with them. But, if your credit score is low, then shop around to find the best lender for your specific circumstances.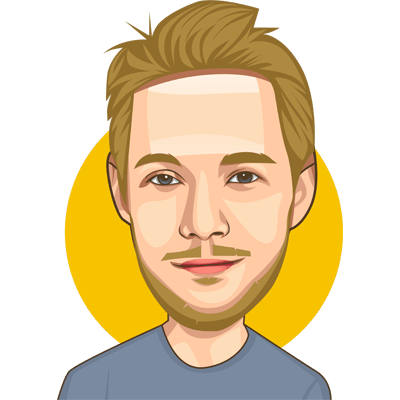 Hi There My Names Martin! I'm a huge sports fan fancy myself as the next Lionel Messi.. Ive been writing for the last ten years mainly in the financial niche.